French language, culture in spotlight across China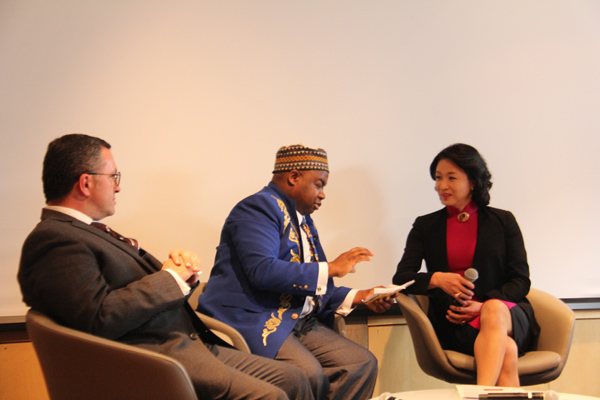 Jin Xing (right) serves as the ambassador for the 22nd Francophonie Festival. [Photo by Zhang Xingjian/China Daily]
The 22nd Francophonie Festival, organized by 20 embassies and diplomatic offices in China, will begin on March 8 and continue until March 28.
A series of events across the country are planned to promote not only French language but the culture of French-speaking countries and regions, according to the announcement on Thursday at the Canadian embassy in Beijing.
This year, the Maghreb region (North Africa) was chosen for the festival's spotlight, to highlight different aspects of lifestyle there, especially cuisine and literature. A wider range of culture in other French-speaking regions is also planned with events including musicians, designers and filmmakers.
Former French footballer Lilian Thuram will tour China and share the story of his years as a star and his personal life, and other celebrities will appear at similar events. Some academic lectures are also to be held during the festival.
More information can be found online at www.faguowenhua.com.
Renowned Chinese dancer Jin Xing was invited as the promotional ambassador of the event this year.
According to statistics compiled by the International Organization of Francophonie, there are 300 million French speakers in the world, and the number will reach 800 million by 2050. In China, there are about 100,000 French language learners.