Home / Culture / Film and TV
Online fantasy novel hits the small screen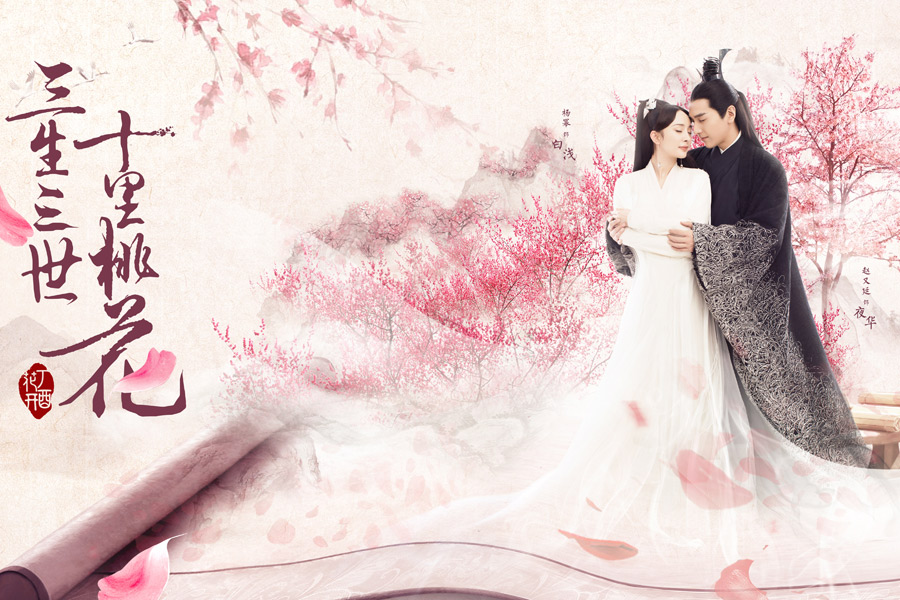 A Ten Miles of Peach Blossom poster [Photo provided to chinadaily.com.cn]
Adapted from a popular online novel of the same name, a TV series called Ten Miles of Peach Blossom has hit the small screen during the Spring Festival.
Set in a fantasy world where monsters, gods and humans coexist, the story tells a love story between a 140,000-year-old fox princess and a 50,000-year-old dragon prince.
The story has won many fans for its beautiful scenes, poetic dialogues and popular stars.
The most important reason for turning the online novel into the TV series is the strong demand from fans.
The novel was published by Shenyang Press in 2009 and has sold 1.1 million copies.
According to an industry insider, the online popularity and potential for market earnings from the online novels could propel the TV series or film to be the next blockbuster.
Here are some beautiful scenes from the TV series.