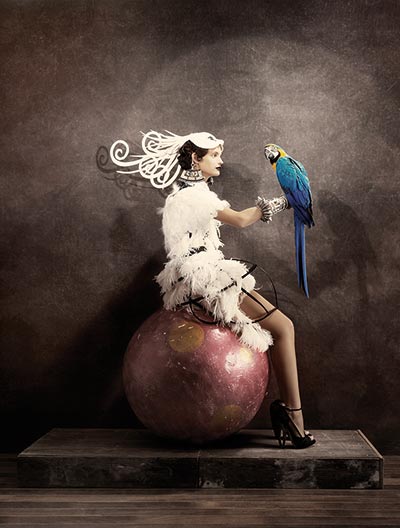 Works featured in the Shanghai event last year include Untitled (Parrot) by Giovanni Gastel and Horse Pool and House by Luis Barragan. [Photo provided to China Daily]
Photofairs Shanghai, an annual international event, will be held at the Shanghai Exhibition Center in September this year.
In its third edition, the fair, previously called Photo Shanghai, will continue to serve as a launch pad for Chinese artists engaged in contemporary photography, exposing them to international galleries, dealers and collectors, from Sept 9 to 11.
The fair also hopes to further cultivate the interest of Asian collectors, especially from the younger generation, in not only vintage photograph but in experimental works in which photography is merged with other mediums, notably video art.
The highlights this year include a section displaying celebrated artists' works focusing on photography and the moving image and a section for artists who have not exhibited before on the Chinese mainland.
The fair will also have a themed annual exhibition, Insights, which will center on new approaches to photography since 2000, and feature Chinese artists, including Geng Jianyi and Jiang Pengyi.
Confirmed exhibitors include Hong Kong-based Blindspot Gallery, ShanghArt Gallery that has spaces in Beijing, Shanghai and Singapore, and Camera Work from Berlin.
Last year's fair drew more than 26,000 visitors, with works priced between $1,000 and $120,000 sold.