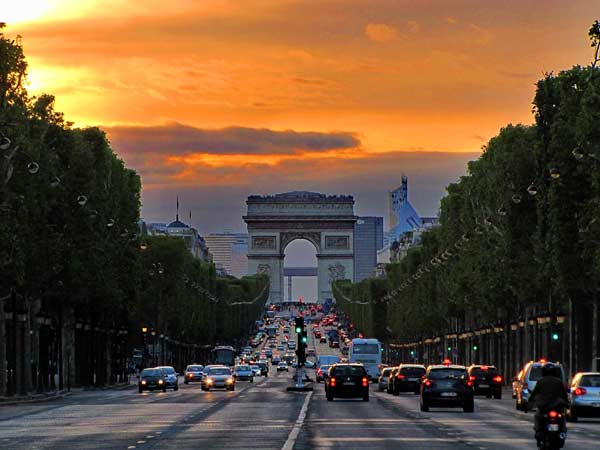 Cheng Zenghou captures the Avenue des Champs Elysees cast in its mysterious yet romantic lights. Photos Provided toChina Daily
Redtory's exhibitions showcase vintagefilmposters and photographs of Paris. Rebecca Lo takes a closer look.
A visit to Redtory never disappoints. The former canning factory that is now anarthub has steadily gained a reputation for mounting thought-provoking international and local exhibitions.
One of its current shows is a series of vintage film posters dating back to the golden days of Hollywood.
Professor Wang Shouzhi fromHangzhou's China Academy of Art donated his entire collection of oldmovieposters to the school's design museum last year. This is the second exhibition of selected posters from the collection since it was acquired.
From the very first posters of French film Arrival of a Trainat La Ciotatin (1895) by the Lumiere brothers, to colorful billboards that announced movies to the world, all such works were painted initially by hand.
Classics such as Gone with the Wind, Casablanca and Breakfast at Tiffany's are immediately recognizable through their posters that have gained cultural significance and are prized possessions today owing to their rarity.