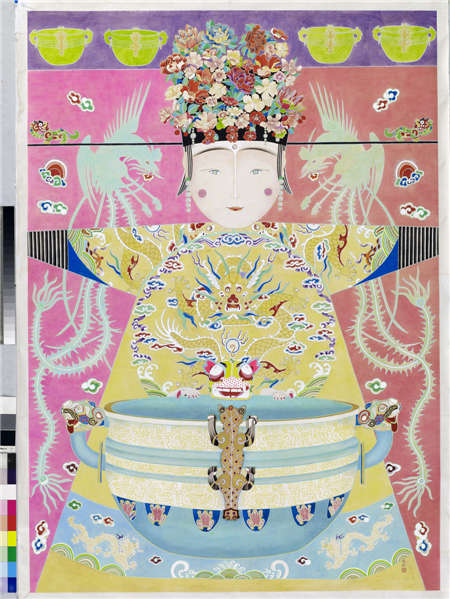 Urn, by Yuan Jai, 150×105cm, silk scroll, 2011. [Photo provided to China Daily]
Sophistication of Brushwork in Contemporary Era is a nationwide exhibition focusing on the recent development of gongbi painting with an academic approach.
It juxtaposes nearly 400 ink paintings, installation and mixed media works from more than 100 artists, which demonstrate the scope and richness of their exploration to renew the face of the centuries-old gongbi technique.
"The craftsmanship of gongbi not only emphasizes the meticulous, highly detailed brush strokes and the dynamics of the subjects. We also hope to extend the spirit of gongbi by embracing deep concerns over the impatience and restlessness of social psychology today," says Fan Di'an, director of the National Art Museum of China and the exhibition's co-curator.
9 am-5 pm, until Dec 26. National Art Museum of China, 1 Wusi Dajie Street, Dongcheng district, Beijing. 010-6400-1476.