Novels adapted into films feature at festival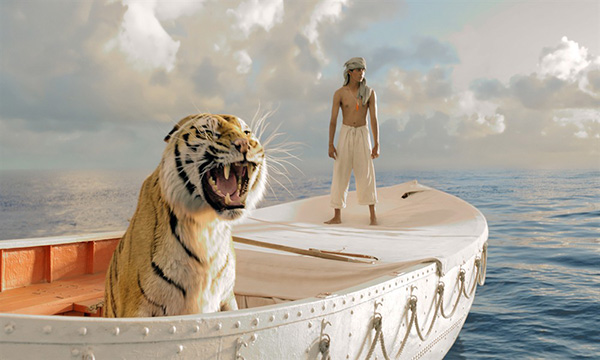 Ang Lee's Life of Pi [Photo provided to China Daily]
Ang Lee's Oscar-winning Life of Pi returns to Chinese screens at a special event titled "Fox 2000" during the ongoing Shanghai Film Festival.
Several top FOX 2000 Pictures movies — including David Fincher's Fight Club, James Mangold's Walk the Line and David Frankel's The Devil Wears Prada — are being screened during the festival, which is running through June 26. It's the first event of its kind.
Fox 2000 is one of the four brands of Hollywood giant 20th Century Fox Film Corp. It specializes in adapting novels into silver-screen productions.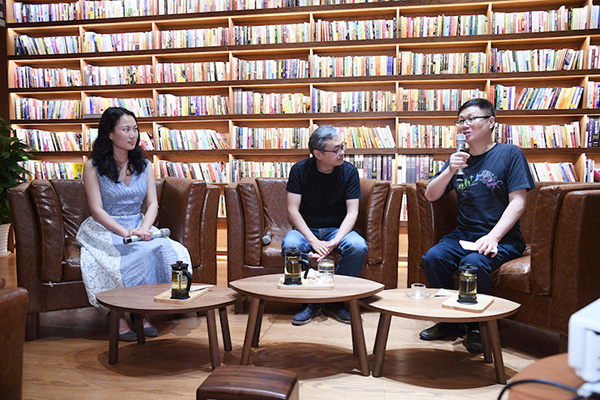 FOX 2000 unit's salon gathers novelist Wu Xuelan, director-scriptwriter Zhang Xiaobei and film critic Raymond Zhou to discuss novel adaptations to movies in Shanghai on June 20. [Photo provided to China Daily]
Organizers also held a salon on novels' adaptations in Shanghai, featuring novelist Wu Xuelan, director-scriptwriter Zhang Xiaobei and movie critic Raymond Zhou on June 20.
Zhang, who has just finished shooting his directorial sci-fi debut, Path Finder, says the biggest challenge of adaptations is balancing faithfulness to the original work and artistic breakthroughs.
Wu, who's better known by her pen name, Liulian Zi, cites her most successful novel, The Legend of Zhenhuan, a fictional tale about a young woman's struggles in ancient China's royal palace. The novel was adapted into a 76-episode TV series in 2011. Wu also wrote the script.
"When I write a novel, I just need to be faithful to my heart and can write whatever I want," she says.
"But scriptwriting requires considering practical elements."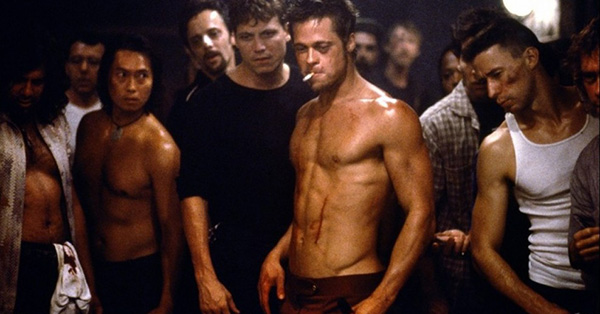 David Fincher'sFight Club[Photo provided to China Daily]
The festival will also feature some of 20th Century Fox's best-known sci-fi films created by units other than Fox 2000, including Ridely Scott's Alien, James Cameron's Alien 2 and Scott's Prometheus.
Zhou says Scott's return to the Alien franchise shows his genuine love of the space horror tale, as his current status means he doesn't need to chase profits.
Scott's latest Alien movie, Alien: Covenant, which opened on the Chinese mainland on June 16, has so far raked in 260 million yuan ($38 million) in the world's second-largest movie market.