A feast for dance lovers in Beijing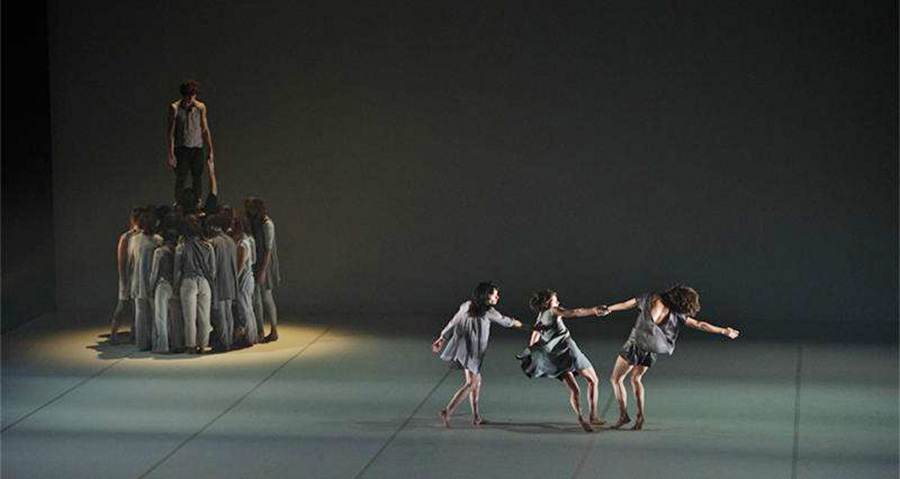 [Photo provided to China Daily]
Art lovers in Beijing will enjoy the audiovisual feast during the Beijing New Dance Festival from Aug 19 to 27. More than 40 dancers and choreographers from the countries involved in the Belt and Road Initiative, such as Slovenia, Venezuela, Singapore and Israel, will give performances.
The dance performance 16 by dancers from Plesni Teater Ljubljana in Slovenia, expresses a 16-year-old story of professional and intimate connection of two contemporary dance artists, Rosana and Gregor, who through the speech of dance tell their own life story onstage.
A Spanish dance group called Compania Sharon Fridman will present its most recent project Free Fall. The project tries to explore the unlimited repertoire of movements that occur when a body falls and resists abandoning its vertical state. Falling becomes an inexhaustible starting point from which multiple compositional paths can be drawn.
Free Fall will recruit 20 new members from the public to participate in the performance, regardless of their ages, physical qualities or dancing skills.
The Old Lady Modern dance company from China will stage the work Pond on Aug 25. Through the old women's dream, love, passion and the gratefulness for their life, the dance shows a kind of symbol alluding to all kinds of social circles. The performers try to share the stage of the senior people's real stories, having their voices heard by the public that even though they are fading out from focus of society, they can still be vivid like young people — to love, to live and to take the positive attitude toward the beauty of being old and to maintain the courage to face weakness and even the death.
Besides, the festival will offer some master classes and workshops. With these activities, dance lovers in Beijing can get a chance to follow professional instructions, improve dancing skills and strengthen their artistic sensibilities. A series of Pilates and yoga classes will also be opened to the public in the mornings through the gala.