Bridge of Life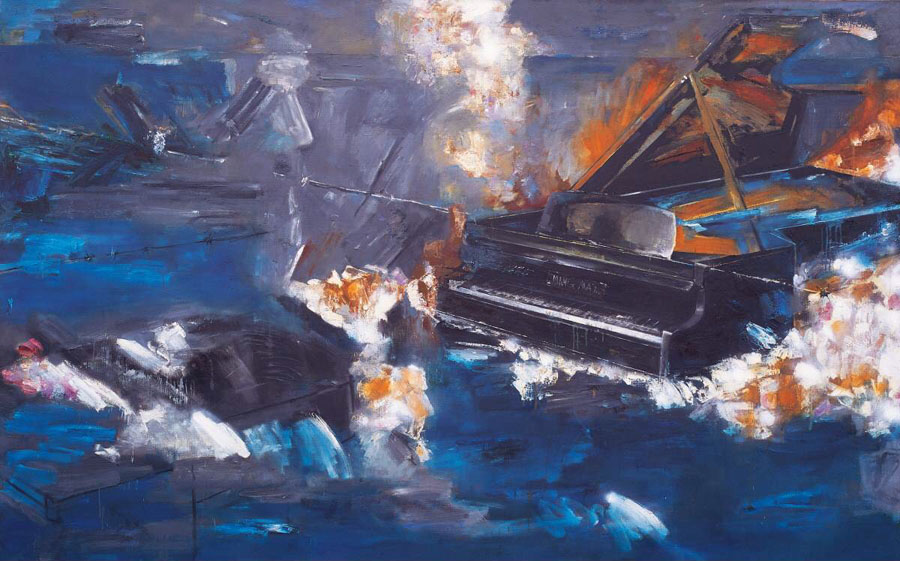 Wang Mai is showing oil paintings he has created over the past two decades, including Venus Aircraft Carrier and Stealing the Immortal Grass-Autumn Harvest. [Photo/China Daily]
An artist's new show captures his spirited journey from Yichun to Beijing. Lin Qi reports.
Although he didn't attend a fine-arts college, Wang Mai, 45, was one of the youngest artists who participated in the emergence of Chinese contemporary art in the early 1990s.
Wang came to Beijing in 1990 after finishing high school in Heilongjiang province. He studied in a training class in preparation for the prominent Central Academy of Fine Arts' entrance exams.
He says he soon realized that he couldn't pass the rather difficult tests. So, he moved into the Yuanmingyuan artist village in the capital's northern suburbs.
The colony was home to vanguard artists, poets, musicians and critics from across the country between the late 1980s and 1995. Many are now important figures in art circles, such as Fang Lijun and Wang Yin.
These academically trained artists became Wang Mai's mentors. The dynamic exchanges among such artists nourished his mind.
Later, he launched a career of his own-painting, creating installations and composing poems.