Photo exhibition traces history of hutong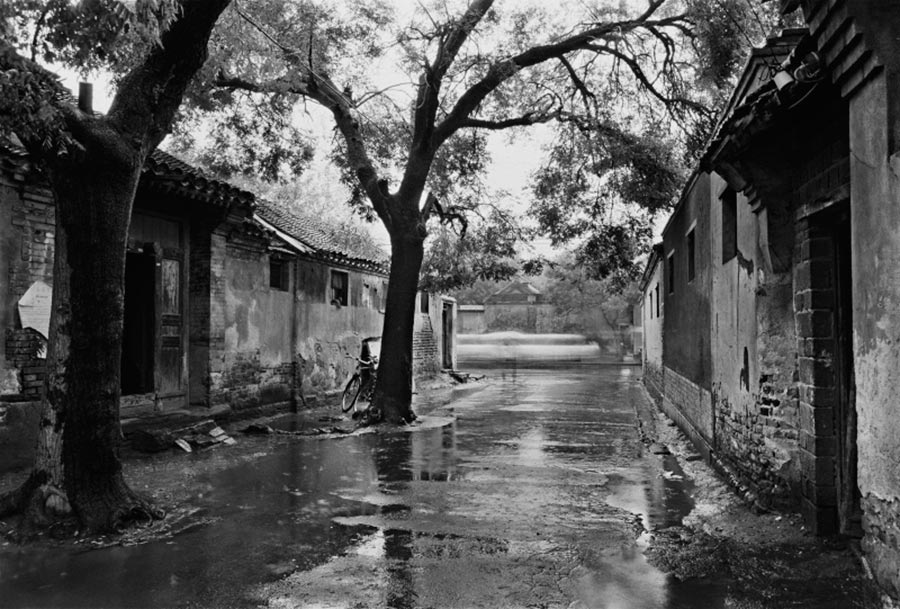 Liuxiang hutong, taken by photographer Xu Yong in 1989 [Photo provided to China Daily]
A photo exhibition reviewing the vicissitudes of Beijing's hutong opened on Saturday in the city's Museum of Visual Arts. It'll run through July 2.
Jiebi 2017: Exhibition of Beijing Hutong Photography juxtaposes about 100 pictures from the late 1980s to 2010 by nine local photographers.
Jiebi means "the other side of my home's wall" in Beijing dialect.
The displayed photos show architecture, people's lives in traditional neighborhoods and cultural landscapes. They chronicle the hutong and reflect dramatic changes in these communities amid rapid urbanization.
Lectures about hutong culture will also be given during the exhibition.