Musical celebrates 90 years of PLA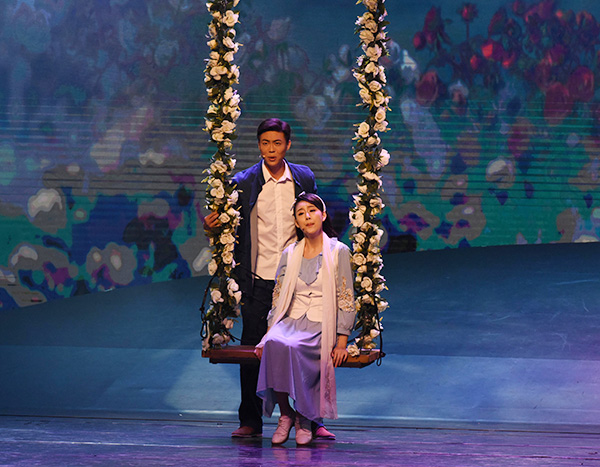 A scene from Nirvana [Photo provided to China Daily]
A musical titled Nirvana was performed at Beijing's China Theater over the weekend to celebrate the 90th anniversary of the establishment of the People's Liberation Army.
Produced by Shanghai Xia Zheng Nong Foundation, and written and directed by Shu Junjun and composed by Liu Tingyu, the musical tells the story of the wartime lives of two Chinese couples. Set in the years from 1936 to 1949, the musical focuses on two students who gave up their dreams to pursue eduction abroad and joined the army once war broke out as a result of Japanese invasion of China, and on two others who were young officers in the PLA at the time.
The score combines modern music with traditional Chinese folk elements. The musical premiered in Shanghai in 2016.
Xia Zheng Nong Foundation was founded in 2008 by Xia Zhengnong, the late Party chief of Shanghai to finance cultural projects.
Related: