Sci-fi film 'Meow' features a cute creature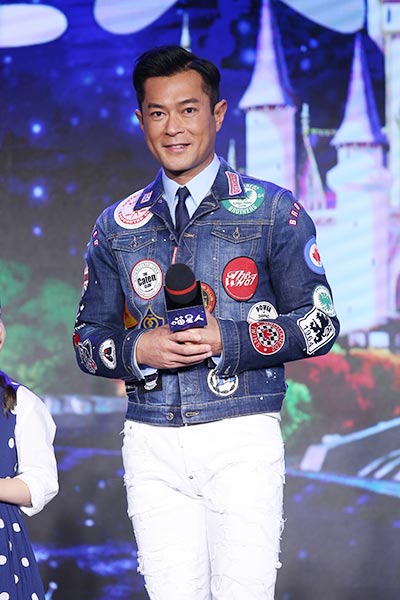 Louis Koo stars a father who parents a cat-shaped alien in the upcoming sci-fi comedy Meow. [Photo provided to China Daily]
Most aliens in Hollywood sci-fi movies look a bit scary, but in the upcoming comedy Meow, the main creature from a remote planet is cute and hairy.
Meow, featuring Hong Kong superstar Louis Koo, is about a cat-shaped alien, who embarks on an adventure on Earth involving a family.
Koo plays the father and Chinese mainland comedian Ma Li plays the mother. Eight-year-old Liu Chutian and 14-year-old singer-actor Huang Xingyuan star as the family's two children.
The director, Benny Chan, says he hired three visual effect companies to polish the hair, facial expressions and movements of the cat-shaped alien, which appears in 1,000-plus computer-generated scenes in the movie.
The movie will open across the Chinese mainland on July 7.