Creating a model lawyer in books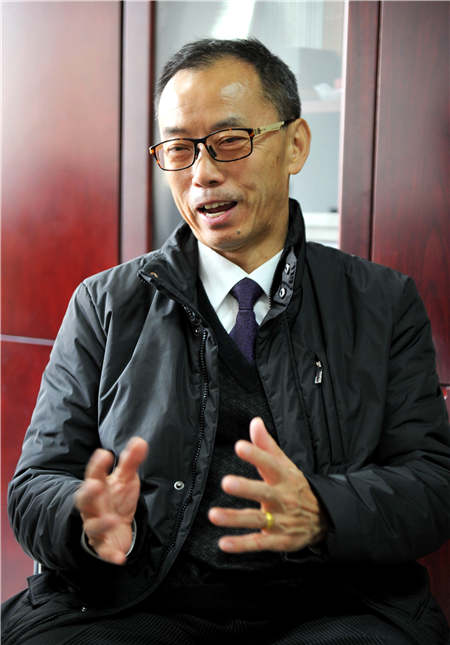 He Jiahong, author and professor of law at Renmin University of China. MAI TIAN/CHINA DAILY
He Jiahong, also known as 'China's John Grisham', keeps pushing for legal reform, Andrew Moody reports.
If He Jiahong had been better at mathematics, he might never have become one of China's top legal experts.
The professor of law at Renmin University of China, who is also a best-selling author of legal thrillers, failed to get into the economics program at Renmin University because of his poor math and so did law instead.
"I picked up law almost randomly but the more I learned about it, the more I realized the importance of it," he says.
He, a spry 63-year-old who owes his fitness to playing badminton and also competitive soccer until he was 50, was reflecting on this twist of fate after the Beijing launch of new Chinese editions of his books, which feature the fictitious lawyer Hong Jun.
Some have said He - who has been described as China's John Grisham - is the living incarnation of his literary creation.
"His experience is very similar but I wouldn't say Hong Jun is me. I essentially created a model lawyer for promoting the rule of law in China," he says.
He, who has been a professor at Renmin for more than 30 years, is a fervent believer in legal reform in China.
He backs the government's aim to move to a system of rule of law "in line with socialist and Chinese characteristics" as was outlined at the 4th Plenary Session of the 18th National Congress in 2014.
"Rule by law is still rule by man but still using the law as a tool," He says. "Rule of law is that none should be above the law. Everybody should be equal in front of the law."
He is also director of the Center for Anti-Corruption and Rule of Law at Renmin University, which was set up last year.
In this area, he is also an expert consultant to China's Supreme People's Court and the Supreme People's Procuratorate, China's highest prosecution and investigation agency.