Home / Culture / Film and TV
Popular online novel adaptation to hit the big screen in July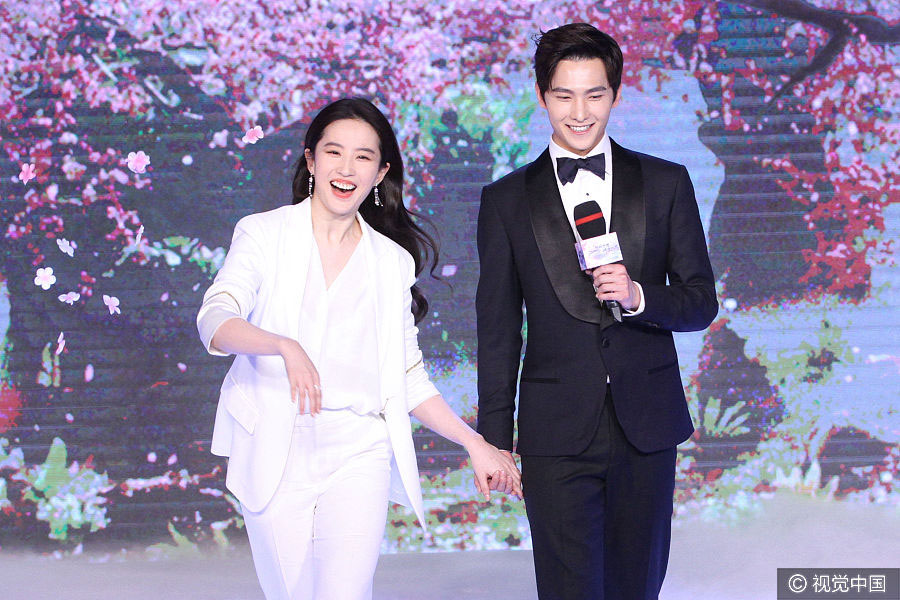 Chinese actress Liu Yifei and actor Yang Yang promote their upcoming movie on March 30, 2017 in Beijing. [Photo/VCG]
Adapted from a popular online novel of the same name, Once Upon A Time is to hit the big screen in July 21.
Chinese actress Liu Yifei and actor Yang Yang, who portray the star-crossed lovers in the film, were in Beijing on March 30 to promote the film.
Set in a fantasy world where monsters, gods and humans coexist, the story tells a love story between a 140,000-year-old fox princess and a 50,000-year-old dragon prince.
The story has won many fans for its beautiful scenes, poetic dialogues and popular stars.
The most important driver for turning the online novel into the movie was strong demand from fans.
The novel was published by Shenyang Press in 2009 and has sold 1.1 million copies.
According to an industry insider, the online popularity and potential for market earnings from online novels could propel a TV series or film to be the next blockbuster.