Public lives, secret lives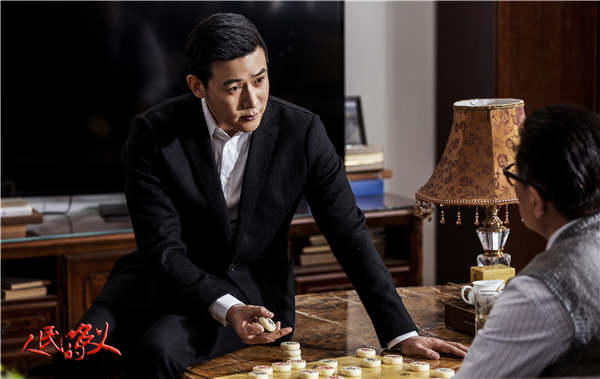 In the Name of People has been adapted into a 55-episode TV series of the same title, featuring actors such as Lu Yi. [Photo provided to China Daily]
Stories of how public officials get rich through corruption have kept one novelist writing furiously, Li Na and Wen Chihua report.
Zhou Meisen, a sharp dresser and an unconventional artist, once had many influential contacts in positions of power. Some of them are still in power. Some are in prison.
"They are in prison because there are no restrictions on the use of power. That has ruined a lot of officials," says the 62-year-old Zhou.
He is regarded as one of the three major writers of anti-corruption novels in China, the other two being Zhang Ping and Lu Tianming.
His newly published work In the Name of People and the 55-episode TV series of the same name present audiences with a picture of Chinese officialdom in the ongoing anti-corruption campaign.
"The novel not only unfolds the complexity, difficulty and versatility of the battle against corruption. Rather, Zhou makes a thorough inquiry of what makes a politician's soul twisted and strained," say the literary critic He Shaojun.
In the book, Zhou creates a crook, humble and low-profile. A man who eats mostly noodles every day.