Chinese writer Xue Yiwei awarded a literary prize in Canada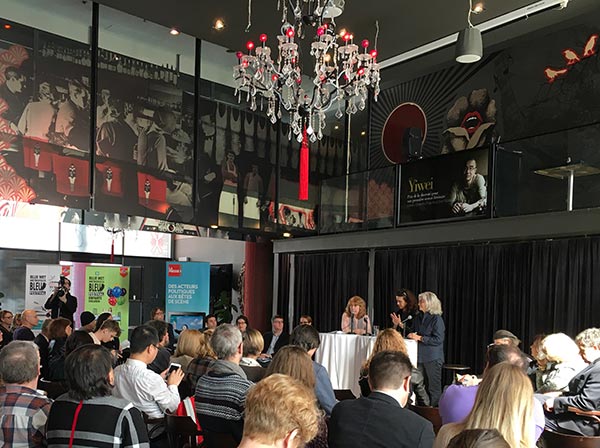 Chinese writer Xue Yiwen has been awarded Diversity Prize of the 19th Blue Metropolis Montreal International Literary Festival, organizers announce at a press conference. [Photo by Stephane Lavoie/China Daily]
With Shenzheners, his first book in English (translated from the Chinese by Darryl Sterk), Xue Yiwei has been awarded the Diversity Prize of the 19th Blue Metropolis Montreal International Literary Festival.
The news was announced on March 20, at the festival's opening press conference. This is the first time the high-profile festival has awarded a prize to a Chinese writer, for a work moreover in translation.
Since its publication last September, Xue Yiwei's collection of stories, originally well-received in China, has drawn a great deal of attention from Canadian readers.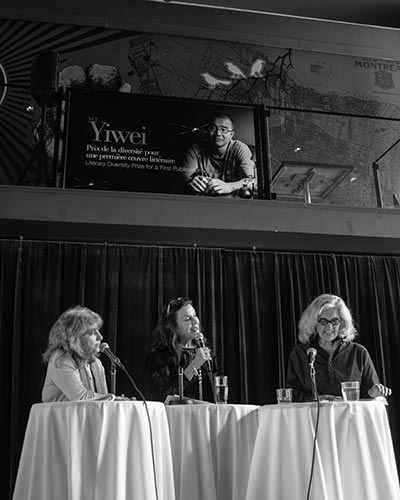 Chinese writer Xue Yiwen has been awarded Diversity Prize of the 19th Blue Metropolis Montreal International Literary Festival, organizers announce at a press conference. [Photo by Stephane Lavoie/China Daily]
Related:
Traditional Chinese comic books highlight Paris Book Fair