Exciting view from the top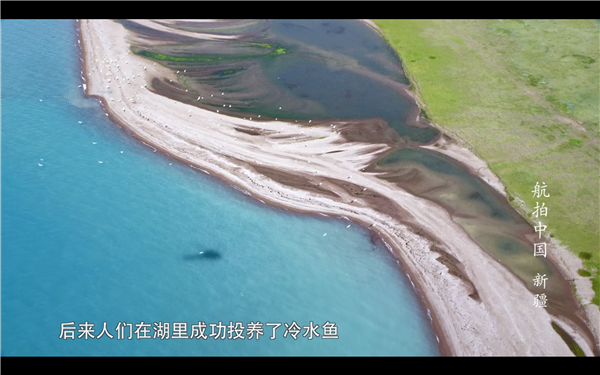 An aerial view in the Xinjiang Uygur autonomous region. [Photo provided to China Daily]
In Shaanxi, the crew unexpectedly spotted takins, goat-antelopes that the local guide says had not been seen for 20 years.
And, in Heilongjiang, when a drone was being used to get a close-up of a Siberian tiger, the animal jumped up in a bid to grab the drone.
That scene is one of those that had a big impact, he says.
The original soundtrack of the documentary is also a highlight of the series.
However, Wang Bei, the musician who created the mesmerizing melody for the series had not seen any of the video clips before he composed the music.
"All I was told by the director was to express love for this great land," he says.
Contact the writer at wangkaihao@chinadaily.com.cn