Exciting view from the top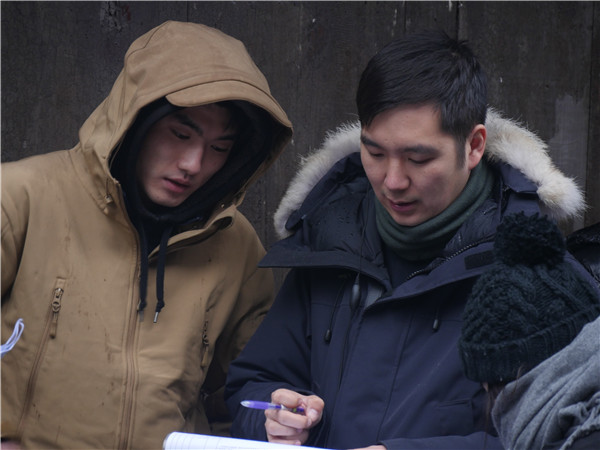 Director Yu Le (right). [Photo provided to China Daily]
"China is changing so fast. So, some of our preliminary research was based on pictures taken in 2014, but when crew arrived there last year, the landscape had already changed," says Yu.
Yu says he received demos in Beijing sent from the scene every night, and had to decide whether to keep looking for better scenes the next day.
He says he did not go home for four months, except for a few days during the Spring Festival.
"I had to make sure that we had got the right shots," he says.
Speaking about the most difficult part while filming the series, Yu says that capturing scenes involving wild animals were the most difficult.
"Many animals are extremely sensitive to noise, which was a problem with the drones," he says. "Nevertheless, the animals also gave us the biggest surprises".