Statues of clairvoyance and clairaudience uncovered in Dazu Rock Carvings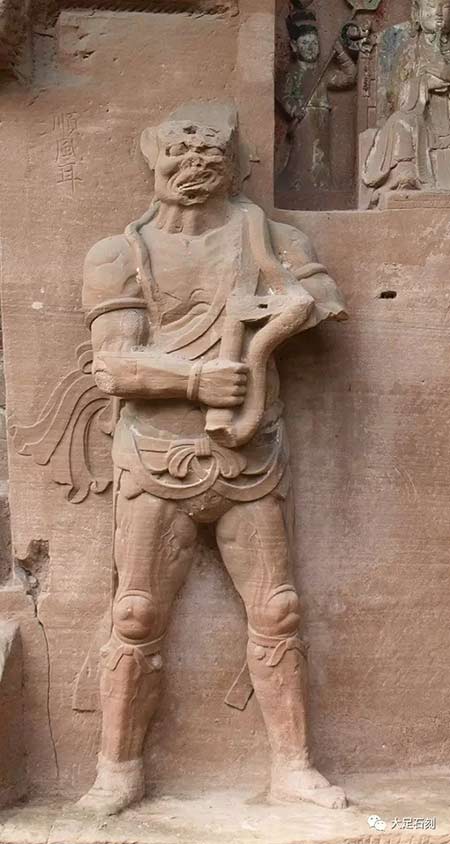 The statue of clairaudience in the Dazu Rock Carvings in Chongqing municipality. [Photo/The official Wechat account of Dazu Rock Carvings]
The statue of clairaudience appears to have a damaged head, but his facial expression suggests he is listening attentively. There is a belt crossing over his shoulders, and he holds tight an implement in his right hand in front of his upper body.
The two generals wear little, revealing their toned muscles. From the leg harness and weapons they carry, it is clear that they are major generals of the Jade Emperor.
Li said that the mythological figures of clairvoyance and clairaudience have long existed but statues of them are rare.
Some people wonder what the long implement that clairaudience holds is. Li said some experts claim it is a snake, and some claim it is a kind of "telephone receiver" to help him hear thousands of miles away.
Does that mean the cylinder clairvoyance holds in his right hand is an ancient telescope? Li said that it is still uncertain and research is continuing. He said that the implements were all influenced by the carvers' life experience and imagination at the time.