Home / Culture / Film and TV
'Beauty and the Beast' stars meet fans at Shanghai Disney Resort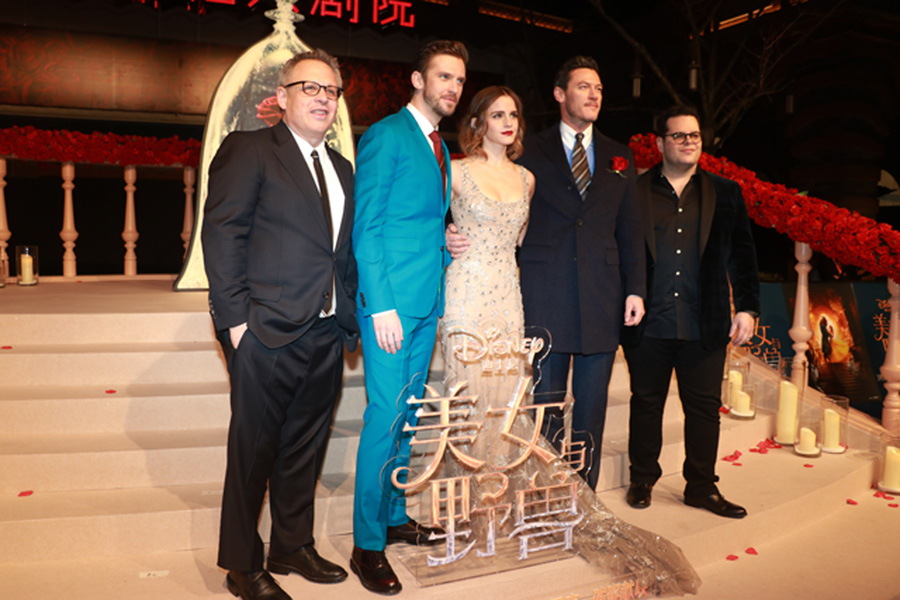 The cast of Beauty and the Beast at Shanghai Disney Resort on Feb 28. [Photo/VCG]
The cast of new Disney film Beauty and the Beast have arrived in Shanghai to promote the movie ahead of its release on March 17.
Popular celebrities Emma Watson, Dan Stevens, Luke Evans, Kevin Kline and Josh Gad met fans at Shanghai Disney Resort on Feb 28.
In the film, Belle, played by Emma Watson, is taken prisoner by a fearsome Beast, performed by Dan Stevens, in his magical castle in exchange for the freedom of her father Maurice. Despite her fears, Belle learns to accept this and befriends many characters in the castle. Little by little, she manages to look beyond the Beast's exterior to recognize the true heart and soul of the human prince.