Matzka moment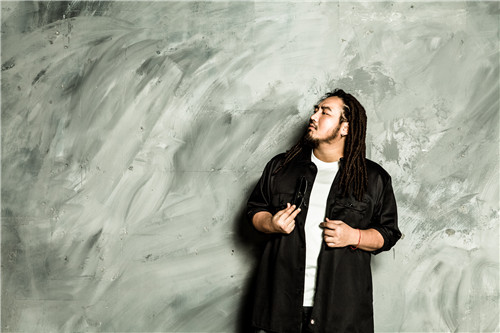 Taiwan singer-songwriter Matzka. [Photo provided to China Daily]
VuVu Reggae reflects a combination of the traditional ethnic music of his hometown, and contemporary reggae and rock. Vu vu in Paiwan language refers to "grandmother", and the album is dedicated to Matzka's grandmother, who sang him old folk songs in childhood.
"My grandmother is very optimistic and open-minded. She encourages me to go on adventures and do something different," Matzka says.
He also deals with some social issues in his songs, such as bullying in schools and youth leaving their hometowns to seek jobs in big cities.
"I didn't pick up the guitar until college so I wouldn't say I was born a musician. But writing songs came naturally to me, because I grew up listening to people sing every day amid the sunshine and barbecue parties," he says.
"When I started to write music, I didn't realize it was reggae. I just felt that the musical style suited me. The tempo is relaxed and sometimes the songs are humorous, things that I enjoy," he says.
In 2010, Matzka founded the band Matzka with a few young people, including drummer Atuhuy, guitarist Sakinu and bassist Alisin from the Paiwan and Puyuma aboriginal groups.
But since 2015, he has been performing solo shows. His storytelling through lyrics and reggae beats have made him popular in Taiwan, where pop music dominates mainstream culture.
Veteran music producer and songwriter Jonathan Lee, who's also from Taiwan, had called Matzka's music "one of the most exciting sounds from Taiwan" after hearing him at an original singer-songwriter's contest in Taipei in 2008.