Show reveals transition of Chinese painting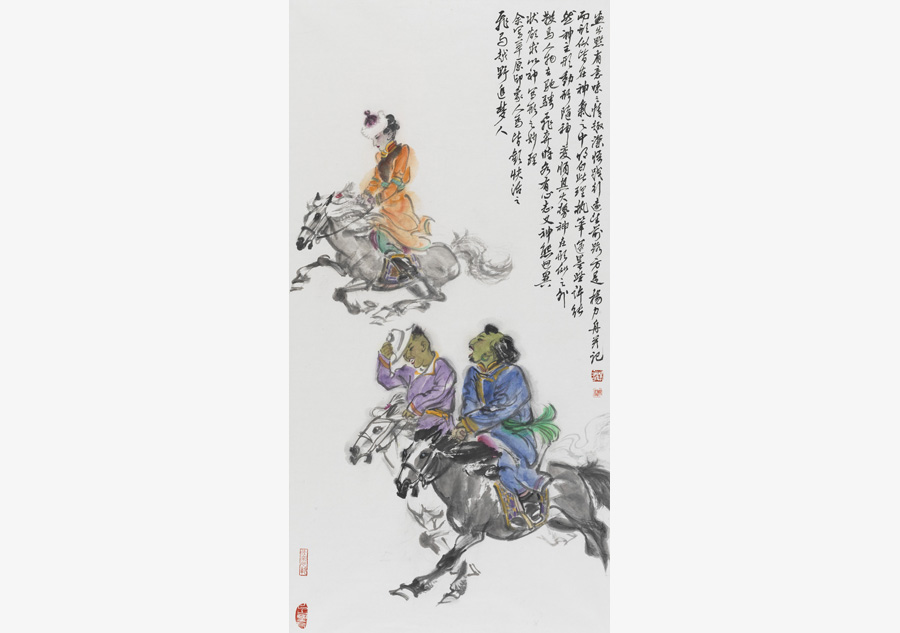 A 2016 painting by Chinese artist Yang Lizhou. [Photo provided to chinadaily.com.cn]
In the early 20th century, Chinese painters who had studied in Europe returned with the Western painting system, and they applied it to modernize Chinese painting. Sketching was one of the new methods they used to translate age-old ink art into a modern context.
Beauty is Life, an exhibition now at the National Art Museum of China, shows more than 400 Chinese paintings, oil paintings, lithography works and sculptures. It helps viewers to understand how sketching has helped Chinese artists to improve their works, in whatever mediums they are working.
Shown works include still lifes, landscapes and figures that have been created since 1949. They are on display through Feb 18.
Wu Weishan, director of the museum, says these artworks show social vitality over the past decades, and reveal how today's artists find beauty in everyday life.