Mother and daughter: Generations of 'lion head' makers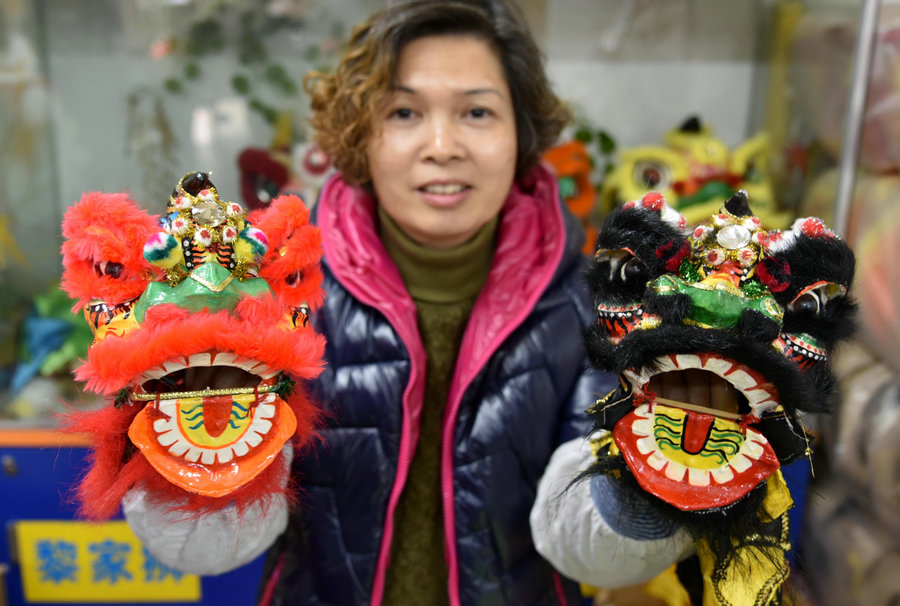 Li Wanzhen holds two lion heads she made, Feb 9, 2017. [Photo/Xinhua]
Li Wanzhen, a 53-year-old woman from Foshan, Guangdong province, is the fifth generation of "lion head" makers.
Her family has been making "lion heads" since the Qing Dynasty, which have become known as "Li's lion head". Unlike other lion heads created by other artists, the Li's design is inspired by masks from Chinese operas.
"Making a lion head needs four major procedures and 1,300 steps," Li said.
Due to the complicated process, many young people do not want to learn the craft, but Li's daughter, Zhou Jiaxin, a former primary school teacher, is studying the skills, keeping the craft alive for another generation.