Matzka moment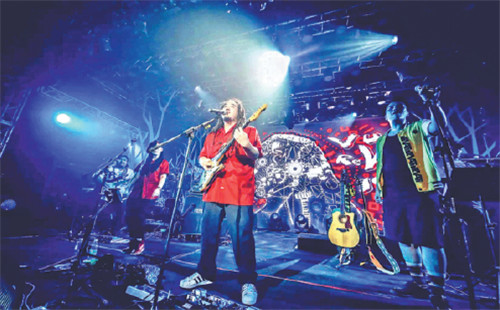 Taiwan singer-songwriter Matzka will entertain Beijing audiences on Friday with a show blending jazz, hip-hop and reggae.[Photo provided to China Daily]
A man whose reggae is influenced by the music of his ethnic group in Taiwan aspires to charm Beijing. Chen Nan reports.
Matzka's dreadlocks are a nod to both reggae and his upbringing in a Taiwan village.
On Friday, he will give his first show of the year at Blue Note Beijing, the first Chinese branch that opened in August of New York's famous Blue Note Jazz Club.
The 32-year-old singer-songwriter scored big at the Golden Melody Awards in 2011, with his self-titled album.
Last year, he toured four cities on the Chinese mainland, including Shanghai, Hangzhou and Guangzhou, in support of his new album, VuVu Reggae, which earned him a nomination for best male singer at the same awards held annually in Taipei.
Along with live-band performers, including Chinese-American guitarist Lawrence Ku, Mauritian bassist Damien Banzigou and Argentine keyboard player Martin "Musa" Musaubach, Matzka will take Friday's audience on a tour of fusion, jazz, hip-hop and reggae.
It'll feature remixed versions of his songs inspired by his ethnic Paiwan ancestry.
"There is a lot of Taiwan's aboriginal music in my sound, which comes from the laid-back nature of the ethnicities there," Matzka tells media in Beijing.
He was raised in a village in Taitung county, which is surrounded by hills and oceans, he adds.