Home / Culture / Film and TV
Ten classic movies to delight you on Valentine's Day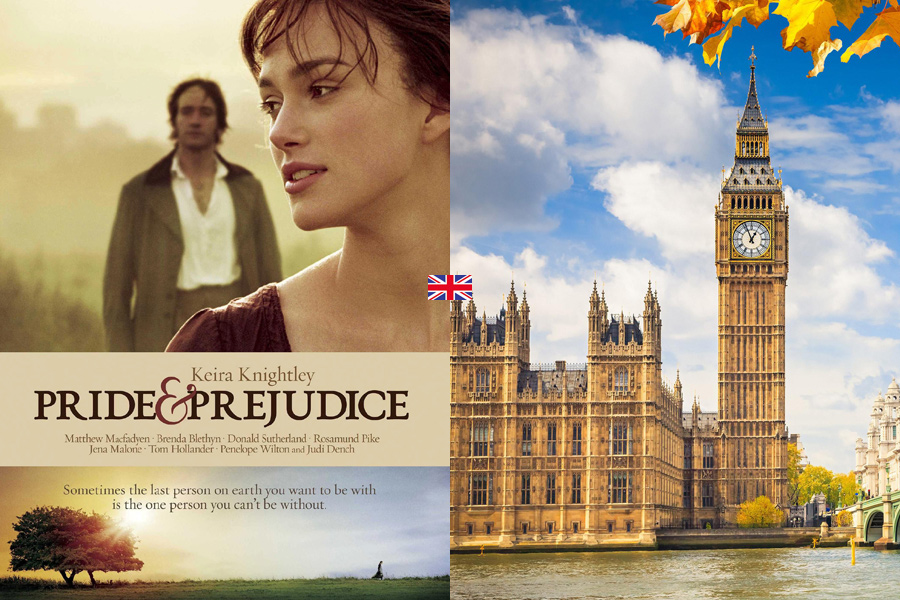 Pride and Prejudice from UK [Photo provided to chinadaily.com.cn]
Today is Valentine's Day. You must come up with a plan for the most romantic day of the year.
This year Valentine's Day falls on a Tuesday, so most people will spend most of the day working.
We have prepared a list of 10 classic love stories from 10 countries for your consideration. When you get off work, why not watch one or two movies with the one you love?
Sincere love, loyal love, puppy love, fervent love or tender love are all covered in the 10 love stories. Whether you are male or female, young or old, rich or poor, one love is always there for you.
At the same time, a love story usually reflects something of the country it was made in. Perhaps one of the love stories from these movies will inspire you to take a pleasant journey with your lover. So let's just begin!
1.Pride and Prejudice
Country: UK
Release Date: Sept 16, 2005
Director: Joe Wright
Stars: Keira Knightley, Matthew Macfadyen
Classic Line: It is a truth universally acknowledged that a single man in possession of a good fortune must be in want of a wife.
Based on Jane Austen's 1813 novel of the same name, Pride and Prejudice depicts five sisters from an English family of landed gentry as they deal with issues of marriage, morality and misconceptions.
With the theme of realism, romanticism and family, the movie was marketed to younger people between 25 to 30 years old.