Shanghai then and now: Changes through the lens
A photograph captures a moment in time; it becomes an image that can last in the mind and remain as a picture of a particular place. However, China, with its rapid pace of change, what was recorded only a few years before can so quickly become history.
More so with a city such as Shanghai which has undergone quite a radical metamorphosis from its days as a busy river port, shipbuilding and industrial centre close to where the Huangpu flows out to the mouth of the Yangtze River or Changjiang.
With forward thinking economic policies developing during the late 1980's and early '90's tied with radical planning decisions, probably no other world city has undergone such transformation as Shanghai over the past twenty years.
First visiting and documenting the city in 1996 it was time to return, retrace my steps and discover not only how much has changed but also what remained.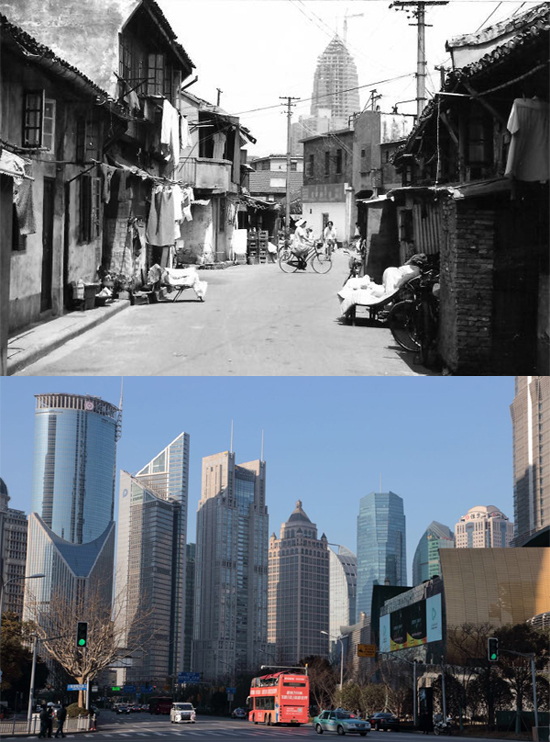 The comparison photos of Pudong's Lujiazui Financial District, Shanghai, China. [Photo taken by Bruce Connolly 1996 and 2017.]