China's 'One Belt, One Road', a drive for Great Britain's businesses?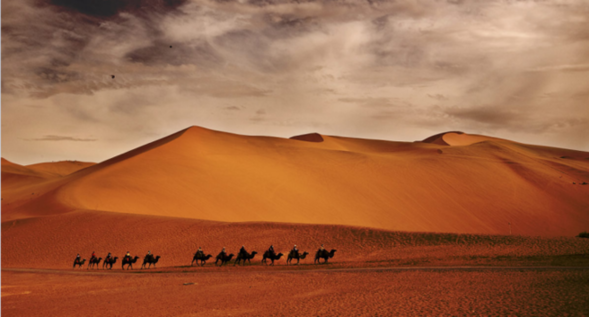 Theresa May remains firm that Britain remains committed to its "golden era" of relations with China, as she and Philip Hammond continue to court Chinese investors, following in the footsteps of David Cameron and George Osborne. However, many of us are left wondering: what's next?
President Xi Jinping believes his 'One Belt, One Road' initiative (OBOR) will transform China, and open up new business opportunities for Great Britain.
More than 2,000 years ago, China's imperial envoy Zhang Qian established a network of trade routes from China to Europe via Asia, Africa and the Arab world. Named after one of China's most valuable exports, the Silk Road has played a significant role in shaping political and economic relations between countries located along the route and helped develop the backbone of the old British Empire.
Trumpeted regularly throughout last year by the Chinese government, OBOR aims to foster trade and investment growth by creating a continuous network that stretches from East, Central and South Asia to the UK and Europe, through the Middle East and Africa. It is an extensive Chinese economic development zone that spans 65 countries.
President Xi also launched OBOR's $50 billion sister, the Asian Infrastructure Investment Bank (AIIB), which, together with the Silk Road Fund and the New Development Bank, will fund and finance new infrastructure projects along the OBOR. The first western ally to sign up with AIIB was Britain with investments of up to £40 million – a clear indication of the nation's intention to remain China's 'golden' partner.
OBOR and the banks demonstrate China's commitment to free trade and open markets, which President Xi, an advocate of globalization, emphasized at the World Economic Forum's Annual Meeting in Davos this past January.
Many of the OBOR countries that are modernizing their economies will need roads, railways, ports, airports, pipelines, energy, information infrastructure, either now or in the coming years, to move up the value chain as well as support the fast growing population and urbanization. This could bring billions in Chinese investment to Britain and Great Britain's businesses.
China has signed bilateral cooperation agreements with Hungary, Mongolia, Russia, Tajikistan and Turkey. Projects such as the freight train transport, which connects eastern China to 15 European cities including London commenced in January this year. There are also new rail links to Laos and Thailand and high-speed rail projects in Indonesia. China's Ningbo Shipping Exchange is collaborating with the Baltic Exchange on a container index of rates between China and the Middle East, the Mediterranean and Europe. China's state rail contractor signed construction deals in Africa worth $5.5 billion. More than 200 enterprises have signed cooperation agreements for projects along OBOR's routes. These projects are just the beginning.