Spring Festival survival tips for foreigners
Editor's note: As Chinese New Year is around the corner, China Daily foreign readers share their tips on how to spend the festival here in China. You're welcome to add your suggestions.
1. Don't travel during the holidays.
"DO NOT travel during the holidays" is one golden rule that I have followed for years, especially during Spring Festival as the traffic is heavy.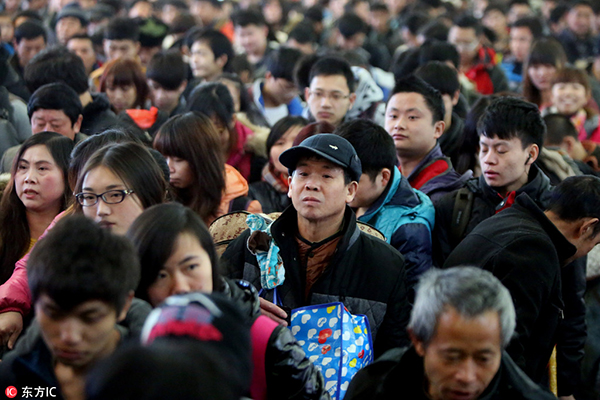 Chinese passengers gather at a waiting room in Qingdao city, Shandong province, China, January 16, 2014.[Photo/IC]