Spring Festival survival tips for foreigners
2. Enjoy the dinner on New Year's Eve with Chinese families.
If in China, I always spend Spring Festival with a Chinese family, eating dumplings, laughing, joking. I love the Chinese and there are no other people I would rather spend my time with.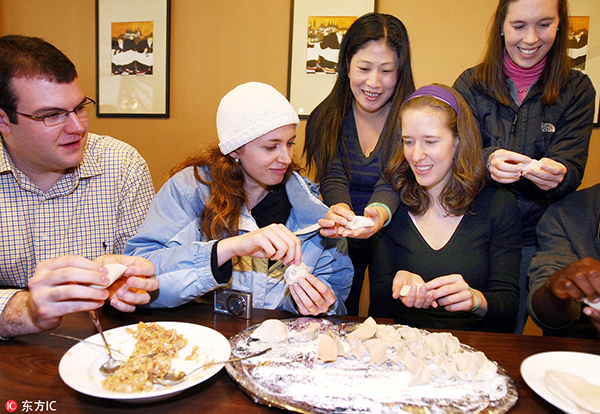 Nearly 50 college students from Yale University learn to make dumplings at East China Normal University, Shanghai on Jan 8, 2010. [Photo/IC]