Shanghai then and now: Changes through the lens
Nowhere was more telling than the Bund with its pseudo-classical early 20th century architecture and looking across the Huangpu to the seemingly ever-changing, ever-growing skyline of the Pudong's Lujiazui Financial District.
In 1996, the futuristic Oriental Pearl Television Tower was dominant, a viewpoint to capture images of a low-rise city across the river along with construction sites springing up around the semi-village like landscape of Pudong directly below and a relatively backward area of Shanghai at that time.
Today, the Huangpu remains a busy international waterway but gone are the shipyards and many passenger boats connecting Shanghai with upriver Changjiang ports as far away as Chongqing, a municipality in southwestern China.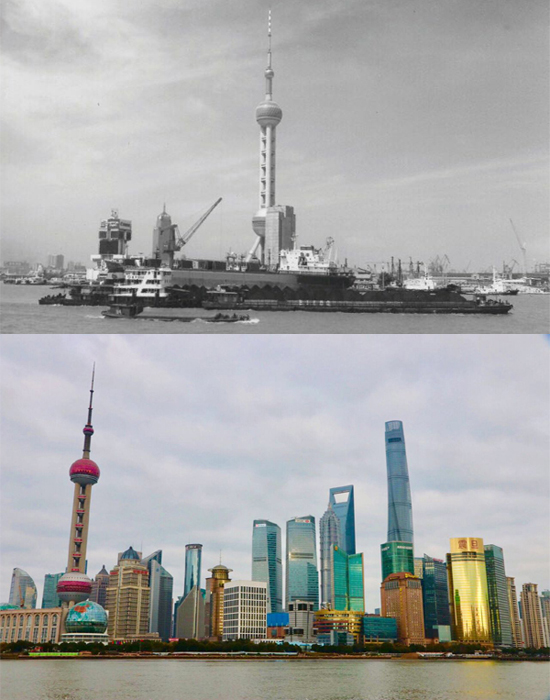 The comparison photos of the Oriental Pearl TV Tower, one of Shanghai's most iconic buildings. [Photo taken by Bruce Connolly 1996 and 2017.]