Comedy takes another look at an age-old dilemma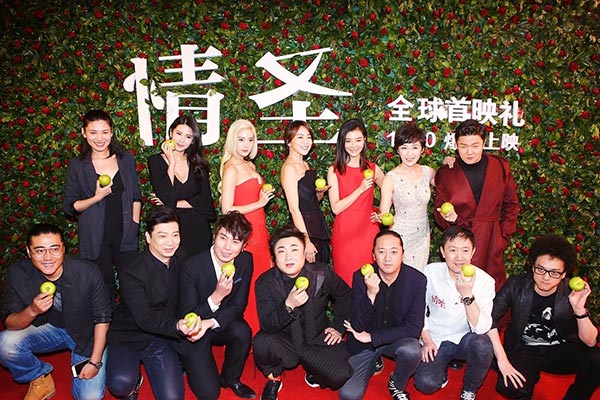 Cast members pose during a Beijing promotional event on Dec 18. [Photo provided to China Daily]
What will a married man do if he stumbles upon a goddess in dream? The question, which has been dealt with many times on the big screen, will be in focus again in the upcoming comedy Some Like It Hot.
Swiss-born South Korean actress Lee Sung-min, better known by her stage name Clara, stars as the goddess in the Chinese film starring Xiao Yang, Xiao Shenyang and Yan Ni.
A preview of the film was held in Beijing on Dec 18. Previews will also be held in 12 other Chinese cities. The film will open in Chinese mainland theaters on Dec 30.
The story, penned by scriptwriters Yu Miao and Li Xiao, is about a romantic adventure of a middle-aged marketing manager, who is a role-model father and husband but gets lost after encountering a model.
Speaking about his role, Xiao, an established comedian who plays the husband, says: "Many people may have experienced a similar dilemma: Whether to be unfaithful, or to follow their hearts. The movie doesn't judge, but examines the human struggle."
Related:
Smash hit 'Great Wall' divides viewers
Thriller 'The Wasted Times' portrays emotion in difficult times