Home / Culture / Film and TV
'Masters in the Forbidden City' finally hits the big screen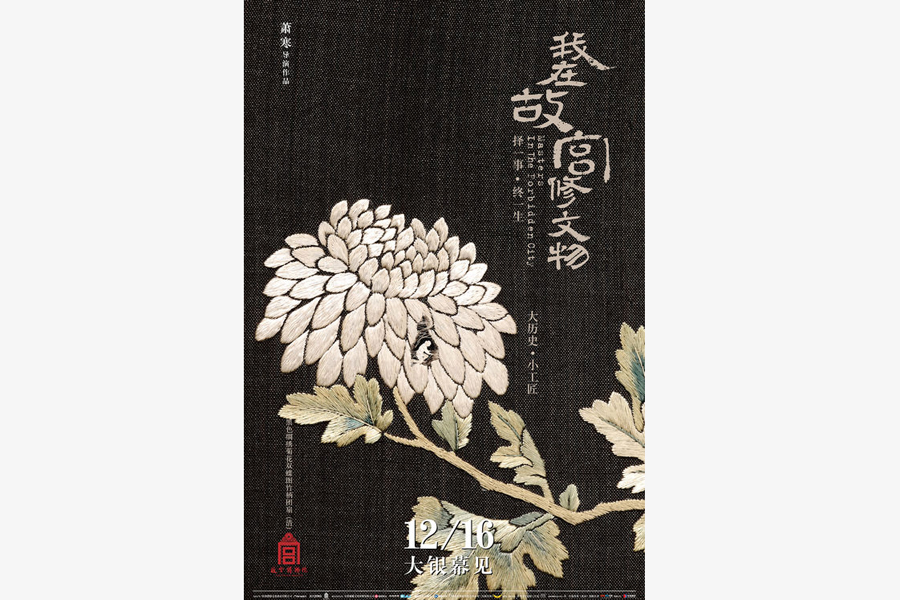 This is the chrysanthemum and butterfly fan-themed poster for Masters in the Forbidden City. [Photo provided to chinadaily.com.cn]
After the huge success of the three-episode TV documentary, Masters in the Forbidden City, premiered on China Central Television at the beginning of 2016, a group of professional restoration experts have attracted widespread attention from the general public.
The documentary earned a high score of 9.4 points on Douban Movie, the Chinese version of IMDb, surpassing the hot documentary, A Bite of China, to become the most influential documentary of the year.
In response to viewers' growing expectations, the producers released the movie version Friday, aiming to further elaborate on the "Spirit of the Craftsman", one of the buzzwords in Chinese online culture.
According to Xiao Han, director of Masters in the Forbidden City, the 86-minute film version, when compared to the documentary, is more like an independent story with breathtaking visual effects.
"In modern society, many people are too impetuous and cannot calm down. We really hope movie-goers will set all trivial matters aside and fully involve themselves in the film. If they can gain just a little enlightenment from the movie, we will be relieved," Xiao said.
"Also, we canceled the voice-over and attached more importance to all the subtle sounds in the film. The sound of pushing a door, repairing cultural relics and the tick-tock of clocks will give the viewer a sense of peace and serenity," Xiao added.