Riverdance China tour thrills Shanxi audience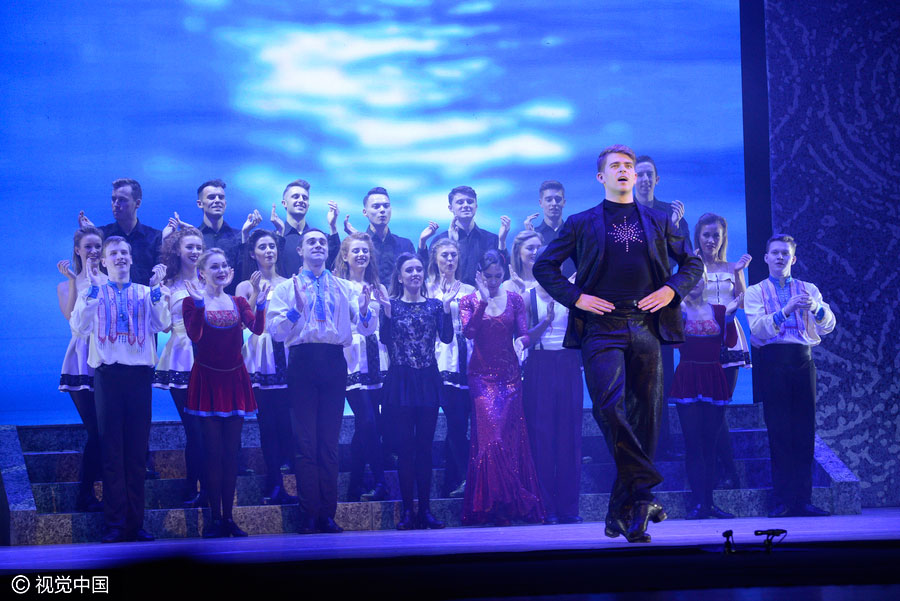 The Riverdance troupe performs in Taiyuan, North China's Shanxi province, Dec 14, 2016. [Photo/VCG]
Irish dance phenomenon Riverdance debuted in Taiyuan, North China's Shanxi province, on Wednesday, marking the fifth stop of the grand tap dance troupe's China tour, which will continue through February 2017.
During the two-month tour, the Irish dancers will perform in 15 major Chinese cities, including Beijing, Shanghai, Guangzhou, Fuzhou and Macao. The show will be in Beijing from Jan 5 to 8.
Riverdance is the pinnacle of traditional Irish step dancing, notable for its rapid leg movements while body and arms are kept largely stationary.
Since its premier show in Dublin in the 1990s, Riverdance has toured the world with more than 20,000 shows.