Nuo masks dance, treasure of China's Maonan ethnic group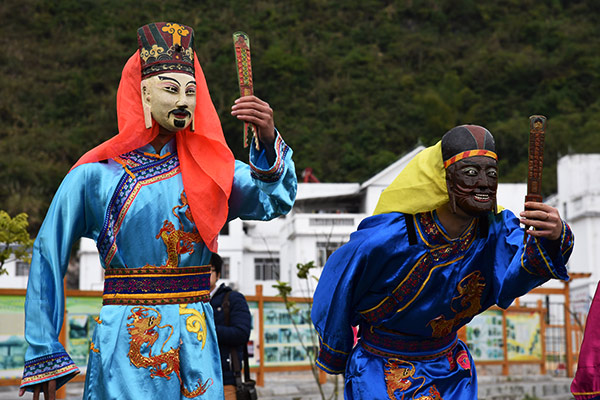 Maonan people perform Nuo dance in Huanjiang, South China's Guangxi Zhuang autonomous region, on Nov 30, 2016. [Photo by Xiang Yanan/chinadaily.com.cn]
Nuo dance is considered a treasure of Maonan ethnic group.
For Maonan people, mainly living in Huanjiang of Guangxi, the only Maonan autonomous county in China, dancing has been their traditional form of worship, a ritual to ask for good harvest and exorcise evils.
As the Maonan people do not have a writing system, they use dancing to pass down their legendary stories and customs.