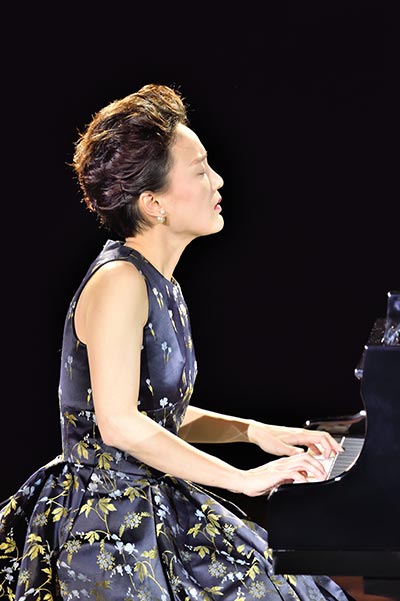 Pianist Yang Shanshan performs. [Photo by Liu Shucong/China Daily]
The sixth Yangtze River Piano Festival, which runs until Friday, is being held in Yichang, Hubei province.
A number of pianists, including Lucas Vondracek, winner of the International Queen Elisabeth Grand Prize, and Sergei Koudriakov, 2006 Concours Géza Anda gold medalist and Mozart Prize winner, are scheduled to perform.
Artists and music scholars from both home and abroad, including Yuan Jie and Liu Xiao, who are among the top 10 young Chinese pianists and violinists, are participating in a number of activities at the event.
Yichang was named "Piano City" by the Chinese Musicians Association in 2014. Factories in Yichang produce 50,000 pianos a year, and export them to more than 40 countries and regions.
Ma Xuming, mayor of Yichang, said that the city would hold the Yangtze River Piano Festival annually, with the aim of developing the piano industry and promoting the popularization of piano culture.
Related:
Piano competition to be unveiled in Beijing