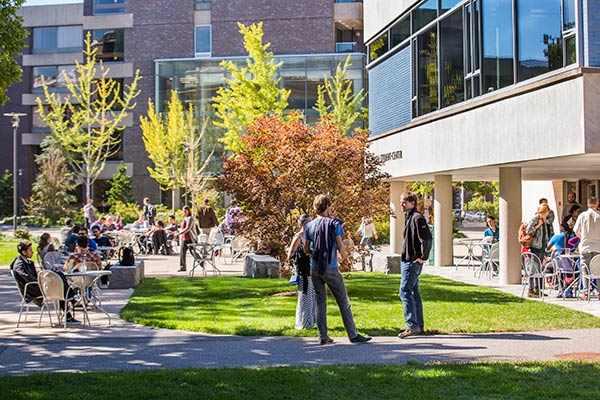 Harvard University [Photo/VCG]
Chinese philosophy has become the third most popular course at Harvard University, behind Intro to Computer Science and Intro to Economics, according to the New York Times. The English version of The Poetry of Du Fu is widely read by students there and Du Fu is referred to as "Oriental Shakespeare".
Michael Puett, a professor of Chinese history at Harvard University, said some ancient Chinese philosophy was embraced as "philosophy of life" by Americans. As early as 2006, when Puett was giving lectures on Chinese philosophy, the course was already popular among students. The second time he offered the class the following year, the class was so full some students could only sit on the stairs and along the hallway. The class had to move to Sanders Theater, the biggest venue on the campus.
The related reports have shown that the number of students who choose to study humanities has decreased sharply in recent years. Thus, the popularity of the Chinese philosophy course is quite eye-catching.
Decisions are made from the heart. During Professor Puett's course, he requires students to closely read Confucius's The Analects, The Mencius, and The Daodejing and then put the teachings into practice in their daily lives. This includes understanding how your emotions affect you and people around you, how you feel after a relaxing run, a pleasant chat with your friends or feeling anger triggered by other people's bad behavior.
A report from the Atlantic Monthly has shown that the Chinese philosophy can help 18 or 19 years olds reflect on how to grow into a good person and create a better society.
Americans tend to believe that people can make sensible decisions using their brains, while the Chinese word for "mind" and "heart" are the same, and the two are inextricably linked. Some scholars say that if you combine your mind and heart and consider things rationally and emotionally at the same time, people can make better decisions, just like ancient Chinese philosopher Zhuangzi's view to be a "spontaneous" person.
By reviewing his teaching experience over the past 10 years, Puett noticed changes among his students after studying Chinese philosophy. He said more and more students were setting special plans for their future careers, which were rarely seen before. To benefit more students, he summarized the core points from his course and created a book manuscript, of which the copyright has been bought by publishers from 25 countries.
Not only has Chinese philosophy become popular in Harvard, but so too has the literature. The first complete translated English version of The Poetry of Du Fu was published two months ago. The official website of Harvard University called the ancient Chinese poet Du Fu "a Chinese Shakespeare", as Du Fu's works cover a wide range of topics, and his poetry has various styles with no fixed format.
From philosophy to literature, ancient Chinese scholars are influencing young Americans.