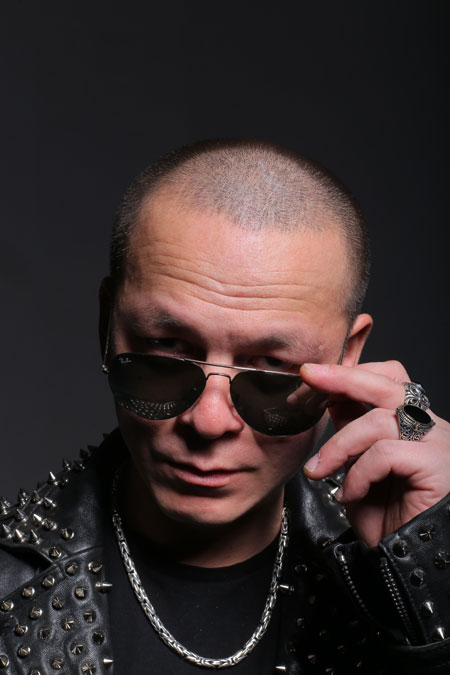 [Photo/China Daily]
Uygur rock star is doing what he loves and bringing an eclectic band to China for a massive tour this fall
Uygur rock star Perhat Khaliq famously said he doesn't have a dream.
Last year, on talent show Voice of China, the softly-spoken 33-year-old musician with his tense, throaty voice, swept the nation off its feet.
Since then, he has been living the ultimate music dream - making a living from and being loved for his music. Perhat and his band Qetiq have performed in several major Chinese cities. They have been flooded with offers to perform. Fans follow them wherever they go. Perhat no longer performs in the pubs that he once frequented for fear of being mobbed.
The band toured Europe as part of the Morgenland Festival, whose organizers discovered them about five years ago in Urumqi, capital of the Xinjiang Uygur autonomous region in China's northwest. Michael Dreyer, the festival's artistic director, heard just one song and declared the group, "impeccable". Perhat now is bringing the Morgenland All Star Band to China for a massive tour.
The band has a revolving door of musicians from Europe and Asia and frequently features Ibrahim Kelvo, who sings Armenian hymns; Dima Orsho on the Syrian soprano; and Joachim Dolker, the Scorpions drummer.
Starting in Wuhan, Hubei province, in September, the band will visit more than 20 cities across China in 40 days.
"I want our performances to be rich," says Perhat, who will be on guitar and vocals. "There will be classic tunes, world music, traditional, ethnic elements, improvisation and so on. There will be festivity as well as serenity in the music we offer."