A museum of Zhuangyuan culture was completed in Suzhou Oct 30 and will open its doors in early November free of charge.
Located in Pingjiang District in Suzhou, Jiangsu province, the Suzhou Zhuangyuan Museum covers 1,000-square-meters and comprehensively introduces the culture and related relics of the Zhuangyuan, the people who got the top scores during exams held in the presence of the emperor for administrative posts.
Popularly referred to as a "paradise on earth" in ancient times, Suzhou is most famous for its classic gardens and marvelous Kunqu Opera. But Suzhou has much more to offer.
During the Ming and Qing dynasties, Suzhou already had between 700 and 800 schools and dozens of academies. These institutions of learning helped to nurture not only generations of talented personages in all areas of life, but also a great number of Zhuangyuan.
Throughout history, there have been 50 Zhuangyuan from Suzhou, of whom, 45 were selected for their scholarship and five for their martial abilities. Its Zhuangyuan outnumber the other cities in China.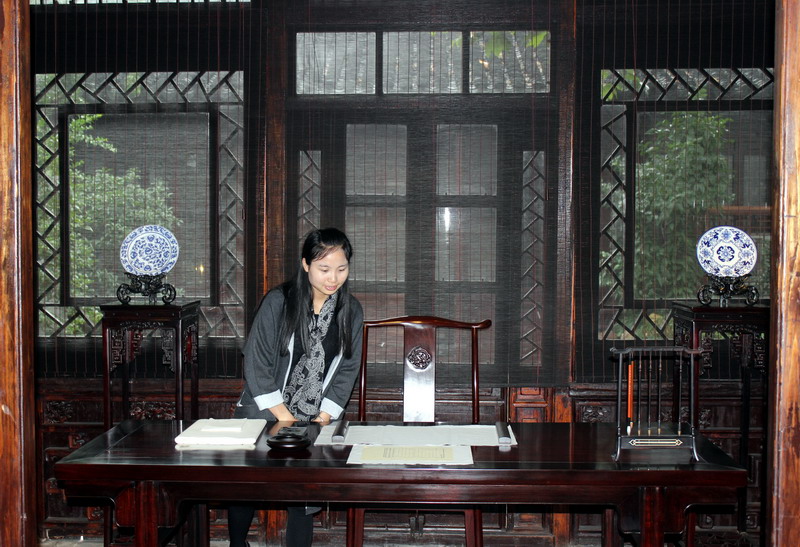 A visitor previews the Suzhou Zhuangyuan Museum, Oct 30. [Photo by Wang Jiankang/asianewsphoto.com]