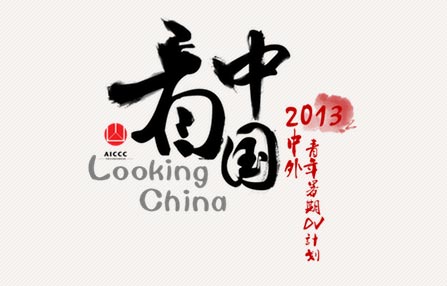 International students of film-related majors are sharing their views with China. [Photo/aiccc.org.cn]
What is the impression a foreigner gets of China when he or she visits the country for the first time? A group of international students of film-related majors shared their views from behind the lens at a screening ceremony for the Looking China 2014 project, on July 22 at Beijing Normal University.
A crowded matchmaking market, talkative taxi driver, Harley-Davidson motorcycles enthusiast — partnered with Chinese buddies, 59 international students made separate journeys of discovery in Beijing, Tianjin and Suzhou from late June, and each produced a 10-min documentary on their observation of those cities.
The students came from eight universities, schools and institutes, including Boston University, the University of Melbourne and French film institute ESRA.
One of the criteria for being accepted to the project was that the applicant had never visited China previously.
"When these young people first stepped on the ground of China, they could immediately feel the difference between their imagination of China and the real China," said Huang Huilin, president of the project's organizer, the Academy for International Communication of Chinese Culture. "I hope the project helps them use their eyes to look at China, use their senses to feel China, and use their heart to think of China."
The annual project was launched in 2011, and has been growing in size and influence. In the past three years, the project has produced 43 works and won six international awards.