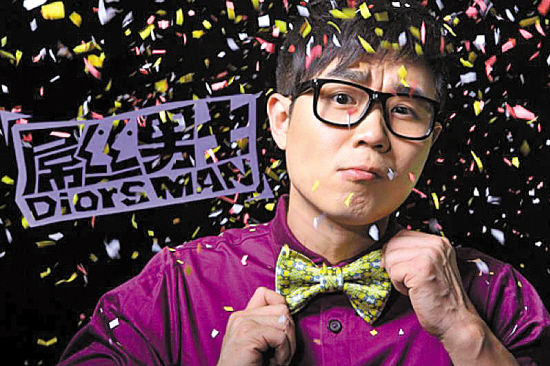 "Diors Man", a series made by Sohu.com, has had 1 billion views. [Photo/Agencies]
NANNING -- Chinese viewers have been watching television shows exclusively over the Internet for over five years, but the era of the industry has just arrived, according to Shang Na, chief of the video section of Sohu.com.
China has 450 million online video viewers, which is nearly 80 percent of the Internet-connected population. The number is expected to rise to 700 million by 2016, according to iResearch.
Online TV shows can be watched on any device at any time as long as there is an Internet connection.
"Absolutely Unexpected", a series produced by Youku.com and exclusively on its Internet platform, has been viewed 500 million times since it premiered in 2013.
"Diors Man", a series made by Sohu.com, has had 1 billion views.
"The era of online TV has arrived. The next step for video services is distributing original content," Shang said at a forum in south China's Guangxi Zhuang autonomous region on Thursday.
Liu Heping, a scriptwriter and deputy head of the scriptwriter working committee of China Radio and Television Association, said, "Television has to make way for online video." Liu is planning to produce his own online TV series based on the story of Zeng Guofan, a senior official and military general of the late Qing Dynasty.
Video websites like Youku, Sina and Sohu, also show dramas and comedies from the United States, South Korea and Europe.
However, the industry is facing tougher controls.
Related:
Removed US shows raise online discussions