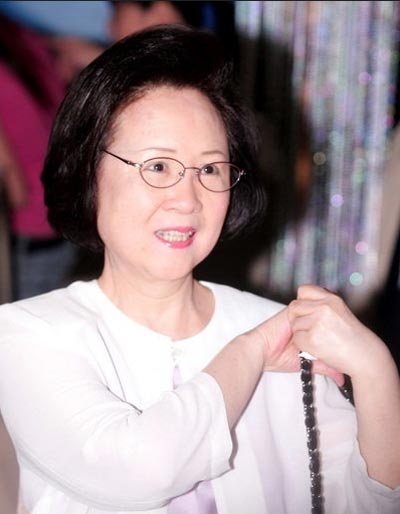 Novelist Chiung Yao claims scripwriter Yu Zheng plagiarized her works. [Photo/Mtime.com]
BEIJING, April 28 -- Taiwan's popular romance novelist Chiung Yao said Monday that she has resorted to legal procedures against a mainland scriptwriter Yu Zheng she accuses of plagiarizing her works.
A TV series "The Palace: The Lost Daughter", aired on Hunan Satellite TV on the mainland, has its plot almost completely copied from her novel Mei Hua Lao (Plum Blossom Scar), screened in 1993 as a TV series she claims.
"The plagiarism is unprecedented and beyond my endurance," said Chiung.
On April 15, Chiung wrote an open letter to the State Administration of Press, Publication, Radio, Film and Television, the country's top TV watchdog, to seek help for an investigation . She also demanded Hunan Satellite TV stop airing the drama.
Yu denies the plagiarism, saying he is a fan of Chiung with no intention of angering her.
Chiung has produced a number of popular romance novels and TV series. Via her microblog at Sina Weibo, Chiung said a team led by Wang Jun from Beijing-based Yingke Law Firm was entrusted to protect her copyright on the mainland.