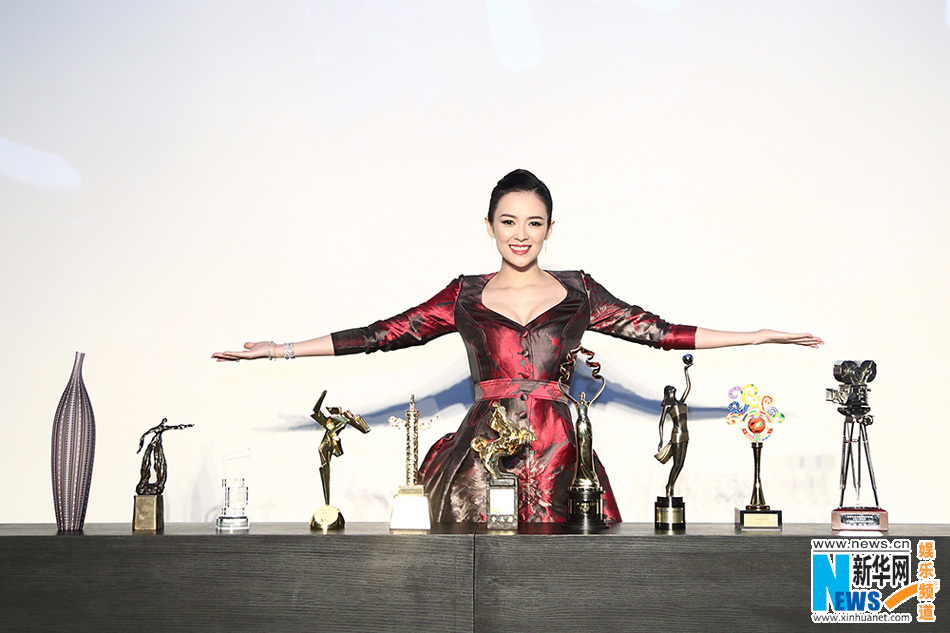 Chinese actress Zhang Ziyi holds a party to celebrate her totally ten best actress awards due to her excellent performance in the film "The Grandmaster" on April 24, 2014. [Photo/Xinhua]
Chinese actress Zhang Ziyi recently held a party to celebrate her ten best actress awards for her performance of Gong'Er in Wong Kar-wai's kungfu epic "The Grandmaster."
In the film, Zhang's excellent performance stole the spotlight from Chinese actor Tony Leung, who played the protagonist Yip Man, a real-life kungfu master. Film critics who have previously expressed their doubts on Zhang's acting skills approved her portrayal of Gong'Er as the "best performance she's ever delivered in the history of her career."
Let's recap her award-winning moments.