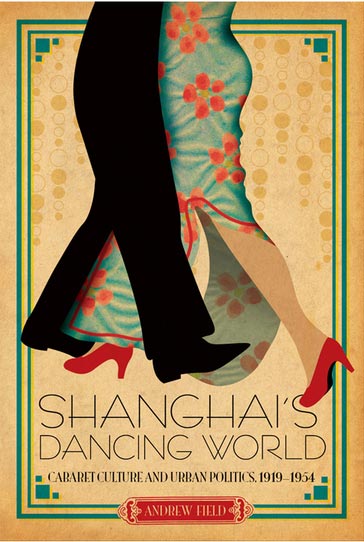 Field's 2010 book presents Shanghai's music scene, past and present.
US scholar and lifelong music enthusiast Andrew Field brings to life the legendary jazz era of 1930s Shanghai, writes Mike Peters.
He has a gift for using nightlife as a lens for seeing the city, the urban life. That's Andrew Field's quick assessment of modernist writer Mu Shiying, the subject of Field's new book. But the words might well be a snapshot of Field himself.
Long fascinated by the legendary jazz era of 1930s Shanghai, the US scholar born in Acton, Massachusetts, has made his adopted city's music scene, past and present, a milieu of his own - culminating in Shanghai's Dancing World: Cabaret Culture and Urban Politics, 1919-1954. After years of research and writing, he now leads one or two city walks each month, sharing the stories of celebrity hostesses and the gangsters who made them the heart of a bygone social era.
"It was thanks to its cabarets that old Shanghai was called the 'Paris of the Orient'," says Lynn Pan, author of Sons of the Yellow Emperor. "No one has studied the rise and fall of those cabarets more extensively than Andrew Field."
A lifelong music enthusiast, Field began studying Chinese language and culture in 1987 and went to Taiwan in 1988 to study Mandarin at the Stanford Center. That fall he toured the mainland for several months on his own before returning Stateside to complete a bachelor's degree in Asian studies at Dartmouth College, where he also studied piano and joined the Chamber Singers.
Accepting a fellowship to pursue advanced degrees in East Asian Languages and Cultures at Columbia University in New York, Field added Japanese to his language studies. Two years later, in the summer of 1993, Field was living in the city of Sapporo and tending bar at a Japanese nightclub.
"That gave me a new perspective on the inner workings of an Asian nightlife environment," he says, and that sparked his interest in that topic as an academic subject. Field learned about the age-old traditions at the club, where the owner was a retired geisha and employed hostesses.