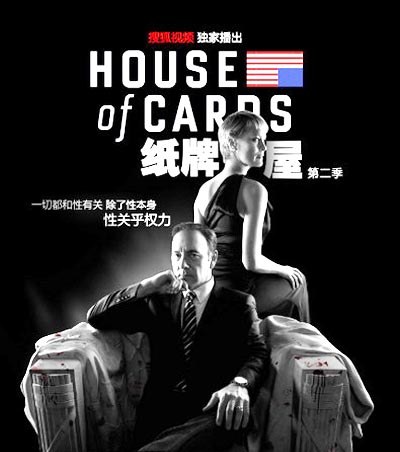 Season 2 of House of Cards draws about 9 million Chinese viewers. Provided to China Daily
Season 2 of House of Cards, which debuted simultaneously in China and its home country, is creating waves in the form of discussions about US politics, among other things. The Chinese streaming platform Sohu.com, which claims to have garnered 9 million viewers for the show, is racketing up its promotional campaign.
But compared with domestic or South Korean soap operas, this melodrama of American-style deceit and dense plotting is perceived as a niche product on the high-end of viewership, thus bringing in an audience of quality rather than quantity.
(Full disclosure: I was invited by Charles Zhang, CEO of Sohu, to participate in the Feb 18 press conference as a special guest offering my interpretation on the show.)
The popularity of House of Cards in China is rooted in the Chinese penchant for backroom political maneuvering. Palace drama has long been a favorite for both couch potatoes and conspiracy theorists.
Sure, The West Wing has some of that, too, but the Aaron Sorkin drama was too gentlemanly whereas this Kevin Spacey series dovetails perfectly with China's own Zhenhuan, a lengthy costume drama and one of the highest-rated and acclaimed shows in recent years, which was later edited down to six episodes for HBO.
As a matter of fact, it has been nicknamed "America's Zhenhuan" by some TV pundits.
For good or bad, it has been serving as a kind of primer for US politics - at least in the minds of a significant share of the Chinese audience. Herein lies another secret for its success on this side of the Pacific.