Taiwan-born actor stars on US TV series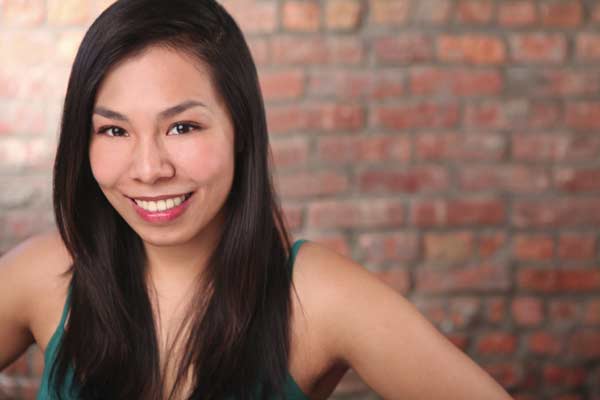 Taiwan-born newcomer Esther Chen managed to break free from the type-casting and land a role not typically given to an Asian. Provided to China Daily
Yun Jin Kim as the intelligent doctor on Grey's Anatomy, Ellen Wong as the driven high schooler in The Carrie Diaries, Lucy Liu as the poker-face lawyer in Ally McBeal ...
While Asian actors tend to be cast in roles that fit the Asian stereotype on American TV, Taiwan-born newcomer Esther Chen managed to break free from the type-casting and land a role not typically given to an Asian.
Chen just made her television debut in the US as a police officer in the crime series Redrum, (which is "murder" spelled backwards), on Investigation Discovery channel.
"For police officers, I thought perhaps they would go for white people. So I didn't really think I had a chance," said Chen.
Before auditioning for Redrum, Chen was very insecure about her looks - not about whether or not she was pretty, but rather whether she fit the Asian stereotype.
"When I first started, I was extremely concerned that I would be hard to cast because I don't look very Chinese," said Chen, who is often mistaken for a Latino mixed blood for her relatively darker skins and big eyes.