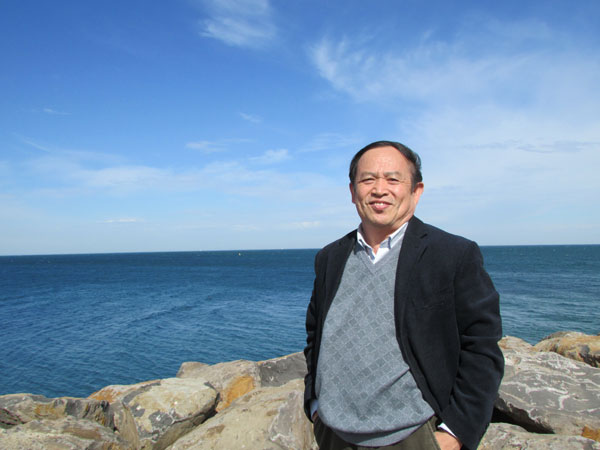 Wu Li,author of Road to a Well-off Society.Photo provided to China Daily.
Launched in both Chinese and English, a new book series Road to a Well-Off Society offers a timely introduction and explanation of China's goal of reaching moderate prosperity by 2020 and what it will bring to the international society.
The series is applauded for being a quick reaction to hot key words that grabbed global attention after President Xi Jinping's recent speeches about the "Chinese Dream".
"The series is the first complete and fully-extended publication on the 'well-off society'. It's also targeted at the readers outside of the country," says Zhang Yanbin, official from the State Council Information Office.
Published by Beijing Times Chinese Press, Road to a Well-Off Society contains six volumes, covering aspects ranging from economy to culture. It also dedicates a whole volume to ecological improvement, emphasizing the relevant problems, efforts so far and the future vision of a "beautiful China".
The volumes are written in a plain and objective tone. Rich with data and examples, they avoid wordy repetition of policies, each book aiming to be an inviting read to the global audience.
"It's also a timely release, as it echoes some of the hot topics that are the center of the world's interest," Zhang says.