Prada by the book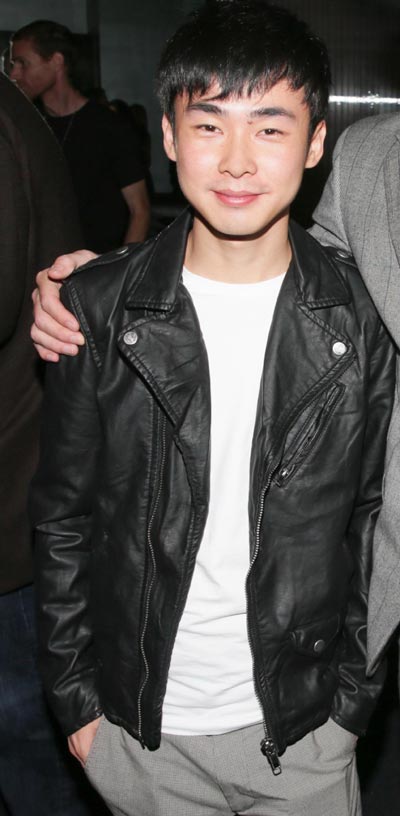 Peng Yang, winner of Prada's writing contest. Photo provided to China Daily
The Devil wears Prada? Not anymore. Now it's the Devil pens Prada.
The Italian leather brand Prada has successfully held its first literature competition, with winners flying to New York for an awards ceremony. The winning stories were launched on Prada's official website at the end of December.
Chinese writer Peng Yang, 29, was one of the five winners, with his novella Gray Story. Other winners included Mattia Conti from Italy, Leisl Egan from Australia, Angel Mario Fernandez from Spain and Sarah Harris Wallman from the United States.
Peng's story is about a shadow play performer who is deaf and mute from birth. The young man is skilled at playing all kinds of animals and figures with his hands. He uses this to entertain other people, and at the same time, his performance helps audiences see another world.
"A friend told me about the writing contest, which I found very cool. Writers from every corner of the world could participate with work in their mother language. The contest goes beyond race and boundaries. The only criteria for judging is the story," he says.
The literary competition is a combination of fashion and literature. In April 2013, Prada announced on its website that it was inviting writers to use interesting short stories to explain one thing: "How are these realities filtered through lenses?" On the Web page of the competition, there is a black-and-white picture featuring a young woman wearing a pair of very chic black-framed Prada glasses. She holds a pen and is immersed in thoughts.
According to the luxury company, by using the metaphor of prescription glasses, Prada gives a challenge to explore and enhance the individual interpretation of reality. Glasses have become an opportunity and a tool to investigate diverse creative worlds.
Stefano Cantino, publicity director of the Prada Group, says: "Since glasses are for reading, we try to bring the focus back to a world of written words and hence the writing contest was launched. It reflects the intellectual facet of the brand and communicates more than mere fashion content."