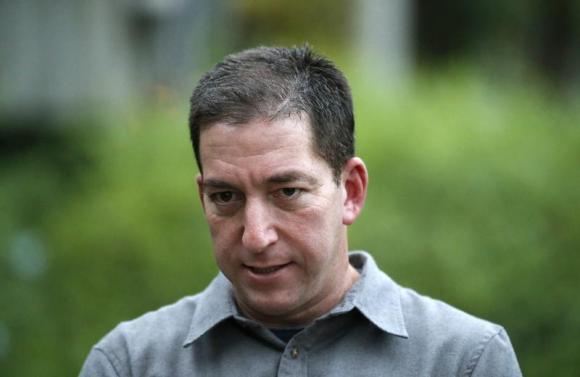 Glenn Greenwald, the blogger and journalist who broke the US National Security Agency (NSA) surveillance scandal, speaks during an exclusive interview with Reuters in Rio de Janeiro July 9, 2013.[Photo/Agencies]
A tale that could rival any spy novel is about to be told by three writers who are working on potentially rival books on the revelations and travails of former National Security Agency contractor Edward Snowden.
Glenn Greenwald, a former columnist for Britain's The Guardian, has a book likely to come out in March. Greenwald received classified spy documents from Snowden in clandestine meetings in Hong Kong after he fled the United States last spring.
The book is "about my time with Snowden in Hong Kong and reporting the story, but mostly about the surveillance state based on the documents I have (that The Guardian doesn't) and my reasons why the surveillance state is menacing," he said in an email.
His publisher is Metropolitan Books, a unit of Henry Holt and Co. Greenwald has also been discussing a movie deal.
The New York Times reported in October that 20th Century Fox, Sony Pictures Entertainment and cable TV network HBO had all considered an on-screen project. But Greenwald said that no movie deal had yet been struck.
Potential competitor books are being prepared by Barton Gellman, a blogger and former Washington Post reporter, and Luke Harding, a journalist for The Guardian.