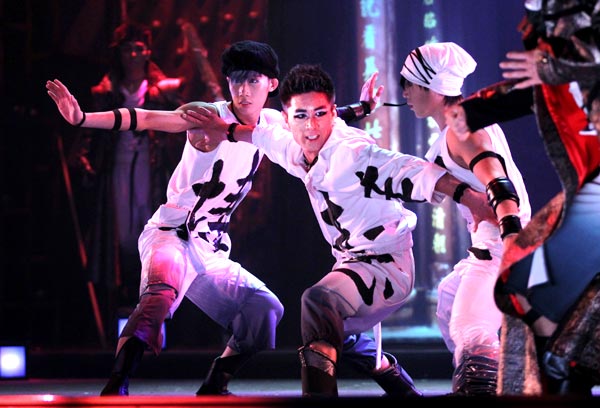 Immortal Chi is a show produced by an international team and caters to the global market. [Photo by Zou Hong / China Daily]
When Erick Villeneuve was invited by the China Arts and Entertainment Group to direct a multimedia show about Chinese kung fu, the experienced Canadian director behind projects including the APEC Summit's Cultural Gala in Vancouver felt excited yet challenged.
"I have never learned kung fu and the ancient culture has been presented to world audiences in various forms, especially kung fu movies. How can I break all the conventions and make the audiences connect with the show?" he says.
"I am also thrilled about the project because I am always interested in modernizing classical things."
He started his research by visiting kung fu masters and teachers in China, observing their practices and learning the martial art form's philosophy.
He was also interested in tai chi, an ancient Chinese martial art that focuses on the use of qi - an inner energy or life force.
"The kung fu masters spend their whole lives to pursue the balance of qi and energy, which is something untouchable but essential in Chinese kung fu culture," Villeneuve says.
The idea finally became the story of the multimedia show, Immortal Chi - The Ultimate Quest for Balance, which will run in Beijing from Dec 13-15.