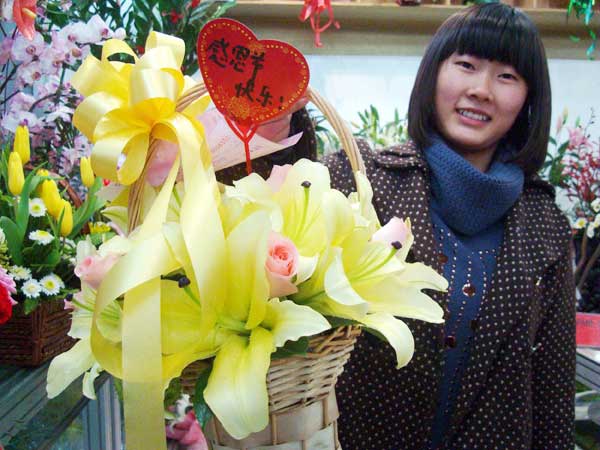 [Photo by Wang Jiankang/ Asianewsphoto]
Chinese
The Chinese have the traditional festival "Mid-Autumn Day", celebrated by families to thank the Luna on the 15th of August in Chinese lunar calendar. Mooncakes and fruits are common gifts. But believe it or not, it is becoming a trend for an increasing number of young Chinese to celebrate the Western Thanksgiving. Carnations are a good present for mothers during the festival. Gloves are also a good idea, especially as the weather is cold.
Jews
Sukkoth, a Jewish festival celebrated for the autumn harvest, has a history spanning over 3,000 years. It falls on the 15th day of Tishri on the Hebrew calendar, five days after the Yom Kippur, the most holy day of the year. During the eight-day of Sukkoth, Jews build many cabins, using branches, to memorize their ancestors' chancel. A banquet is held during the second day in these specific cabins. Hanukkah is the original name for the festival, thus, lamps and lanterns are always in proper use. In addition, silk is considered to be the ideal gift for this holiday.
Greeks
Hellenes believe in many deities, and the Thesmosphpria are celebrated to commemorate Deneter, the deity of grain. Tableware and flowers are suitable for this holiday.