Each November, Americans gather together for a huge meal of turkey, stuffing, potatoes, cranberry sauce and other fixings, to commemorate the Pilgrims arrival in the "New World" as well as to give thanks for all of their blessings throughout the year.
The Thanksgiving tradition has become so ingrained in American society, most of the foods served at the Thanksgiving meal are synonymous with the holiday, and even when eaten in other seasons, are referred to as "Thanksgiving foods."
Here is a list of the tastiest dishes you may want to serve and eat on Thanksgiving.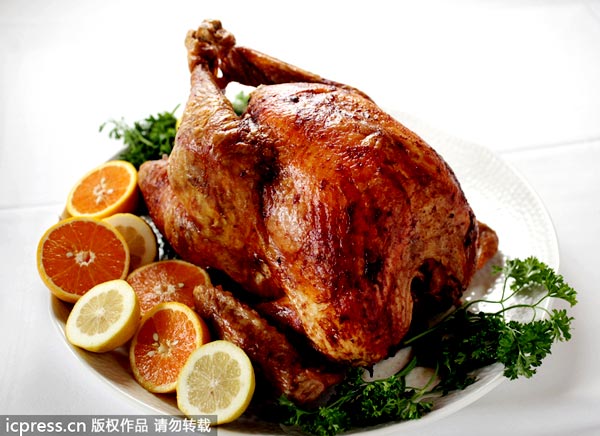 Roasted turkey garnished with orange and lemon halves. [Photo/icpress]